Considering how long the year 2020 was for everyone, it's hard to believe that we are already closing into March of the new year. Having to be overly careful with hygiene and cleaning due to the global pandemic over the past year has been quite exhausting, but now is not the time to let your guard down.
With that being said, spring cleaning is basically right around the corner, and what better time to declutter and organize your cleaning supplies than now. Doing so will make your cleaning more intuitive and easy-going. And correct storage of your supplies can help avoid hazardous situations due to some products' chemical ingredients.
Lending a helping hand from Honolulu house cleaning services can make quite a difference in the upcoming season as well, so that's definitely something to consider. It can also preserve the energy that you would use for such a big clean, letting you focus on other things instead.
If you've gone over your to-do list for the beginning of the year, it's time to reorganize, and prepare for the rest of it. Keep on reading.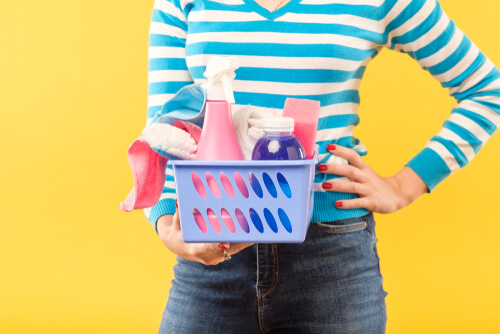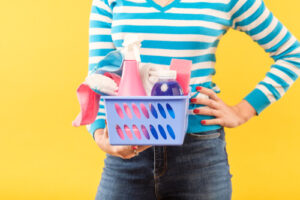 Where should I store my cleaning supplies?
Where you store your supplies is essential because many chemical products require some special handling. After all, handling chemicals is no joke. Here are some tips on how to go about storing your cleaning products.
Keep away from children and pets
If you live alone, keeping cleaning products under the sink is usually a very convenient spot. On the other hand, if you have a toddler running around the house, or a dog, it's best to go with harder to reach spots, such as shelves or places that are generally less available to little ones such as the garage or broom closet. The safest bets are always the top shelves in the closet, laundry room, or even the kitchen if you have extra space.
Read the labels
As some chemicals just can't be mixed, and others may have reactions to varying temperatures, don't forget to read the labels to avoid mishaps. Better safe than sorry. If you want to go green with your cleaning supplies, EPA has a list of disinfectants that give you environmentally friendly solutions.
How do I organize my cleaning supplies?
Now that you know how to store them safely, and the "where?" is out of the way, you are probably wondering how to organize your cleaning supplies.
Here are some organization tips that will help you considerably in tracking your cleaning supplies:
Divide products according to the tasks or type of clean you use them for
Put cloths, sponges, and gloves in one drawer or cupboard
Organize your cleaning closet so it has enough space for equipment (brooms, vacuum, mop, etc) without it being too crowded
Use higher shelves for your least used chemicals (generally used for annual cleaning)
Put some products in the kitchen drawer that's not used for cutlery or foodstuffs
Install a tension rod under the sink to keep those spray bottles off the floor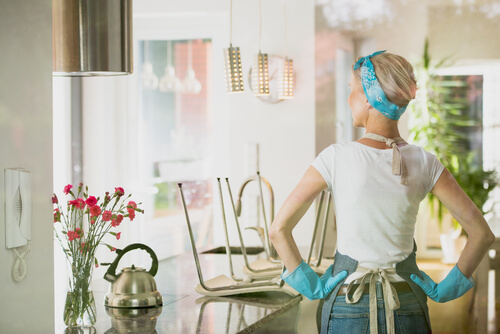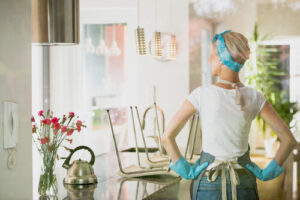 What are the best Honolulu house cleaning services?
If 2021 has been busy for you so far, and you lack the energy to clean, look no further than Maid in Oahu!
We can match you with cleaning experts who use top of the line products to ensure the cleanliness of your home. With spring right around the corner, we can make sure you don't have to worry about cleaning until the rest of the year with our deep cleaning program.
Take the kids sightseeing to Diamond Head, while we make your home a healthy and clean space. Reach out today!