It's that time of the year again! The time of resolutions and renewing ourselves while preparing for the coming decade. Since most of us want to be better each year, our homes are a good place to start. After all, the state of your home reflects the order and change we want to employ!
To start it off right, it's good to rely on house cleaning services in Honolulu to help out with your annual clean. As trusted experts help with your home, collecting a trick or two for your future cleans is never a bad thing.
But as we handle most tasks on our own, refreshing our home at the start of each year is a great resolution to keep you going. Besides, we want to keep the virus that made 2020 a hard year out the new one.
If you need an idea of what you should do around the house in the New Year, read on.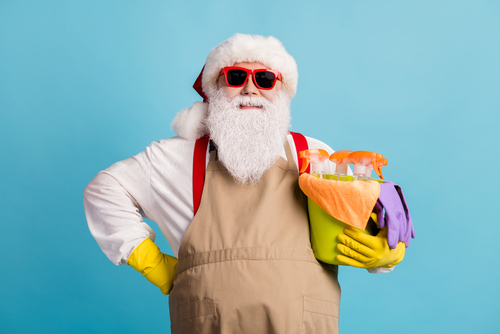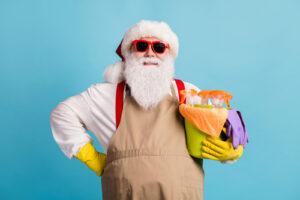 How can I freshen up my home in the New Year?
Here are some creative ideas for your cleaning-related New Year's resolutions:
Get behind the furniture and appliances
This takes some muscle to do, but the payoff is immense. The rule of thumb here is to be extra careful around power plugs and not to disconnect any gas or water lines. It takes a lot of time for dirt to collect behind furniture and appliances. This means that you won't have to think about cleaning these areas for quite a while once you've removed the current layers of dirt.
Organize your wardrobe
Over the years, many people collect tons of clothes that they never or very rarely end up wearing. Open up your closet and dig in deep. Go through your clothes piece by piece, and see which pieces you rarely wear or don't need at all.
If you never wear them, you can put the clothes elsewhere, give them away to relatives or friends, or make a garage sale in the spring! Doing so will give you more free space and help you organize your cleaning in the long run.
Junk drawers, kitchen cabinets, and pantry
After the holiday season, it's a good time to rearrange and clean out the drawers, cabinets, and pantry. All of these areas need a refreshment at least once a year, and what better time to do it than the beginning of the year. Take a good look at each item you take out before putting it back in the drawers.
You will probably spend the most time decluttering the junk drawer, filled with a ton of things you never use that ended up there for some reason. Or just things you were wondering where they were all this time. Sort through all the items and throw away those that have no place in your home.
What do you clean once a year?
If you really want to go deep when cleaning your home, here are a couple more things you can do annually:
Clean the curtains and blinds
Aside from the effort of taking them down and putting them back up, cleaning curtains is pretty straightforward. Put them in the washing machine, and wash them per the manufacturer's instructions.
In the meantime, you can wipe down the blinds and freshen up the rods holding the curtains. Wipe and soap them up a bit so curtains flow much smoother when you put them back.
Deep clean the carpets
Cleaning the carpets is definitely one of the tasks that take the most effort. It's best to rent a deep-cleaning vacuum or get a cleaning service to help out as this is one of the dirtier jobs you can do. If these are not an option for you, prepare to scrub for a good while. Also, keep in mind that wearing socks and slippers around the house will help prolong the time before your next carpet deep clean.
What are the best house cleaning services in Honolulu?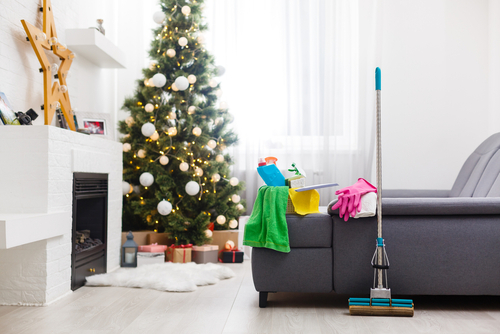 If you need help with freshening up your home for the new year, look no further than Maid in Oahu! We know preparation for the holiday season can be exhausting, and cleaning up after is no different. If you have no energy to clean your home, we'll send experienced professionals your way to handle your chores with ease using time-tested cleaning products.
If deep, yearly cleans are something you are looking for, we've got you covered! Start off your year right by taking the kids to the Honolulu Zoo while we prepare your home for the coming year. Simply give us a call, and we'll do the rest!