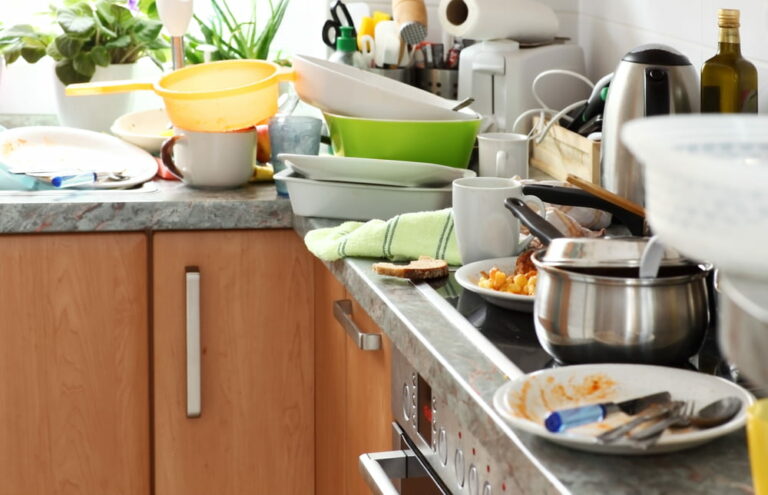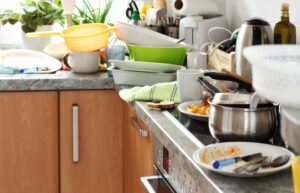 We've all been there: you've had a busy week or a change of plans in your life and now your house looks like it's never been cleaned. That's because it probably hasn't been your priority in a while. But here in Kapolei, that's okay. Nobody's perfect and no one can keep a house in an immaculate state at all times, except for a house cleaning service.
When thinking about cleaning a huge mess, it's normal to become overwhelmed and be tempted to put it off even longer. However, we've compiled a list of tips and tricks that can break your cleaning process into smaller tasks and help you tackle all the mess in an organized way.
Where do I start cleaning a messy house?
If your house got messy in nearly every area, you may think that you can start anywhere. And you're right, anything is better than nothing, but what's the best thing to do first? You can start by: 
Picking up the trash

Making your bed

Doing the laundry
It's not necessary to do these tasks in this particular order, but it may make your cleaning easier. Take a large trash bag and pick up any expired food, empty cans and boxes, or anything that doesn't serve any purpose. When you're sure you've got rid of everything that's unusable or unnecessary, make your bed. This will make a huge difference in your room and it will give you an instant feeling of gratification. 
By making your bed, you'll have space to sort all the items that are out of their place. A simple cleaning hack to keep in mind is to assign a place for each item, so that when you're done using it, you can put it away without thinking about where to place it.
You might be wondering why laundry is among the first things to do when tidying up. This is because it takes a while for the machine to be done, and while it's working, you can do other things. Not to mention the lightness you'll feel when you know all your dirty laundry is being washed and isn't cluttering up your space.
Our top tips to get you started are:
Since cleaning a messy house can be overwhelming at times, it's best to make a plan on what you'll clean first. This way you can track your progress and it will be more like a challenge, not an obligation. People usually make the mistake of starting to clean without a plan. Divide cleaning by rooms, categories of items or processes.
For example, you can tackle your bedroom first, then your kitchen and living room, and the bathroom last. Or you can start with putting all the clothes away, sorting paper clutter, or similar tasks. You can also start by removing all the mess, dusting and washing all the surfaces, tackling the dishes and kitchen appliances, and finish off with vacuuming and mopping.
Get comfy and track your progress
We all know what this means. Change into comfy clothes, pick up your hair in a ponytail or a bun (if it's long), and put on your favorite music. This will get you in the mood and dancing may also help you clean your house faster and easier. As soon as you play the music, get up and get your cleaning products.
Before you start cleaning, take a picture of the mess. Take a picture of the result as well, when you finish. Whenever you feel down and unmotivated to clean, this can help you see the difference a clean house makes. 
Need help cleaning in Kapolei? Hire a house cleaning service!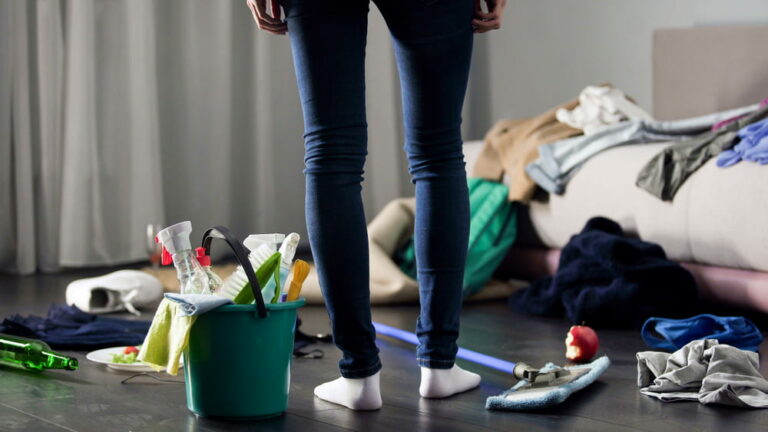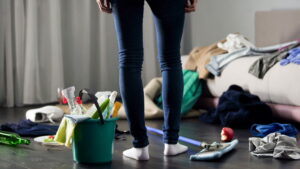 Cleaning a huge mess can be very overwhelming. If you happen to be one of those people who avoid doing it, Maid in Oahu is here to help you! Schedule an appointment today and we will send you our best cleaners to help tackle the mess in your home. Visit the Hawaii Maritime Center and leave the cleaning to us!