Moving into a new place can be a challenge for some people. It's important to make your future house feel like home by adding a touch of your personal life to the space. Also, it's important that the place is thoroughly cleaned before you find a new home for all the items. Of course, if you live in Honolulu or the area, you can always leave that to professional move in cleaners while you handle other moving arrangements.
A clean house to move into presents a proper new beginning. However, if you hire a professional to clean your new place, you may want to remember to ask them a few questions. This way you can maintain the cleanliness of your place in an immaculate state, just the way you encountered it when you first moved in.
What should I ask a move in cleaning professional?
You may be wondering, "What could I possibly ask a cleaning professional?" Well, you'd be surprised by the number of useful tips you can learn from someone whose main occupation is cleaning.
Which products should I use on a specific area?
If you are not sure how to care for different parts of your home, you might want to ask your cleaning professional what products they used on which areas. These may include:
Floors
Walls
Windows
Doors
For example, your floor may be a dark oak type and you might not know how to properly nourish the wood. This is where your cleaning technician comes to help. You can ask them for tips and information on the products they used. The same goes for the walls, windows, and doors.
Did you encounter any problems while cleaning?
It's important that you are familiar with your entire living space. This includes knowing which places were difficult to clean. Your cleaning professional will be honest with you when you ask them about encountering problems while cleaning.
When you know there might have been some problematic areas or a stubborn stain somewhere around the place, you are more prepared to deal with it yourself in the future. Also, if your cleaning professional fixed the problem, you could ask them how they did it.
Since you hired a cleaning specialist, they are at your disposal for all questions regarding their profession, so make sure to use that as an opportunity to learn more. Ask them about some cleaning tips and tricks, and they'll happily share their knowledge with you. You can also ask them what you should clean first after you move in and how often. This can help you keep your place tidy and immaculate.
Who are Honolulu's best move in cleaners?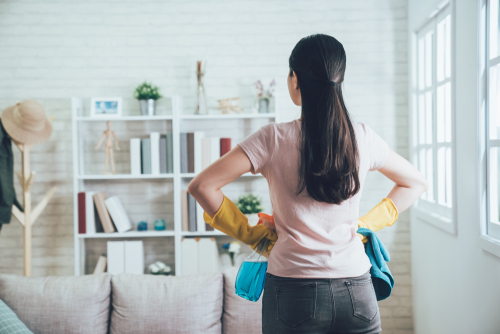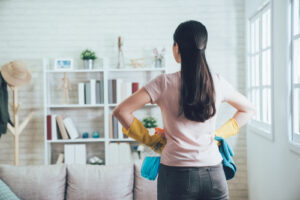 Moving out can be a very stressful process. You need to make sure you've packed everything and cleaned up your previous home before moving out to ensure the place is in an absolute zero state. It's good to know that you can actually make the process easier and less stressful when moving out of the old place because there's a new beginning waiting for you in a new home.
Don't worry, although it seems like a lot of work, moving in is easy. Contact Maid in Oahu and let professionals handle the cleaning. You can take a hike near the Diamond Head while we send a team of experienced pros to tackle your new house, preparing it for your new beginning. Contact us today!