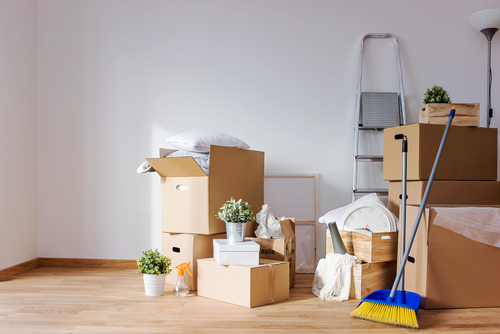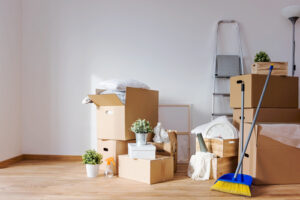 With the coronavirus pandemic still wreaking havoc, many people are deciding to move out of areas with higher numbers of COVID-19 cases, to keep themselves safe. If this is the case for you or you're moving for an entirely different reason, you're probably looking for ways to reduce stress on the moving day.
We all know how stressful moving can be. This is why it's a good idea that you inform yourself on some techniques to make it less scary. As the process can get quite hectic, seeking assistance from dependable move-out cleaners in Honolulu can give you fewer things to worry about, and an upper hand from the get-go. To find out how to make moving easier, read on.
How can I make moving out easier?
As you prepare yourself for a period that will knock you right out of your comfort zone, you have to start from somewhere. Here's an answer on the where and the how:
1. Get prepared
Start organizing your move as early as you can. There's a ton of things you can do before you actually start packing and make the process much easier. Here are a few things to get you prepared:
Find expert movers early on – Start researching as early as you can so you can find trustworthy movers to help. This way, you won't have to worry about who is handling your belongings just before the moving day.
Eat as much as you can – Seriously, when the move starts, you don't want to have to carry too much food with you, as a lot of it can get spoiled and wasted. So, feel free to go crazy with your recipes.
Don't set high expectations – Moving is not easy at all, and you should prepare yourself mentally for it. Setting realistic expectations on how a move can go can keep the stress levels low.
2. Get some rest
As there's a lot you need to get done before your moving day, you should try to keep your energy up. Resting up and getting proper sleep is crucial for balancing the energy you put into packing, cleaning, and organizing before and during your move.
3. Get rid of unnecessary things
If you didn't wear it for years, you most likely won't wear it at all. The same goes for everything else that's overstaying its welcome in your home. Don't keep things "just in case", as they'll end up eating up precious space you will definitely need, especially in the beginning.
4. Stay organized
It may sound obvious, but organizing and keeping everything in order is harder than it sounds.
You don't really want to improvise too much when it comes to the moving process itself and cleaning your old or new home using safe products when you move in or out. Taking some steps to ensure a streamlined process can save you a lot of time.
Having a notepad or a checklist of sorts can give you a good idea on what to expect and how to handle certain parts of your move. Determining the order in which you will clean before moving out is also a great idea as it will keep the inevitable mess at a minimum
Where can I find experienced move-out cleaners in Honolulu?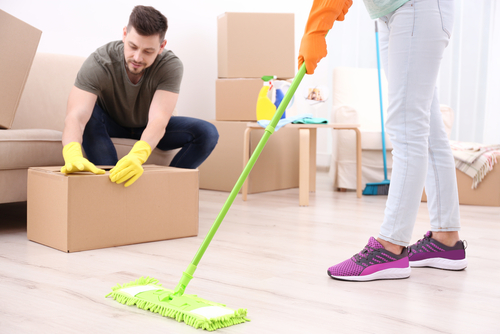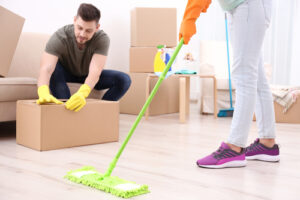 If you want to keep the stress and mess of moving at a minimum, look no further than Maid in Oahu! Apart from matching you with expert cleaners with experience in move in/move out cleaning, we can also rely on us to provide you with useful tips on move-in cleaning and much more.
Feel free to consult with our professionals on how you should go about cleaning your new home or cleaning out your current one. They'll be more than happy to help!
Recollect your energy by taking a walk around Hanauma Bay while we make your old home spotless relying on our vast experience and cutting edge methods. Call today!