When it comes to housekeeping, there's the right and wrong way to do everything. And when you're looking to improve your cleaning routine, you probably have a lot of questions. Calling up a maid service will solve all your cleaning problems, but sometimes you just want the satisfaction of cleaning your house in Mililani yourself. 
To help you out, we have provided answers to 7 commonly asked questions about home cleaning. Read on to learn how to take your housekeeping efforts to the next level!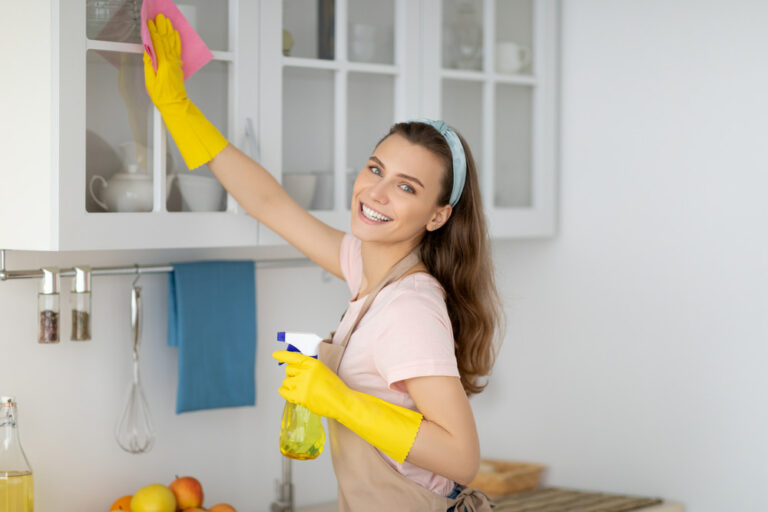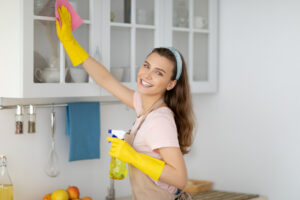 What are the most common cleaning-related questions?
In order to make your cleaning routine more enjoyable and efficient, we recommend creating a comprehensive checklist beforehand. But before you do this, look out for these frequently asked questions and deepen your knowledge on how to properly clean your whole house.
Here are 7 cleaning challenges many homeowners face, and how to deal with them:
1. Should I vacuum or dust first?
Dusting should come first. This is because dust flies everywhere, and if you vacuum first, you'll have to do it again because the dust will be all over the room. So leave the vacuuming for the very end, when you finish cleaning everything else.
2. What's the most efficient way to remove pet hair?
If you don't have a lint roller, there are two other options you can try. If your pet sheds a small amount of hair, you can just use a rubber glove to pick it up and then rinse it in the sink. However, if your pet is quite hairy, you'll need to pull out a vacuum cleaner and a brush nozzle. This cleans out the hair without spreading it everywhere.
3. Is it better to use wet wipes or a cloth and a spray cleaner?
This question is a matter of preference, but for eco-friendly reasons, we recommend using a washable cloth and a spray cleaner. Researchers are currently looking for a way to invent flushable wet wipes, and although they are a quicker solution, having a microfiber cloth that you can reuse is more cost-effective.
4. How can I effectively contain clutter?
We have a simple solution for the problem of clutter. The first step is to make sure that every object has its designated space. Next is developing the habit of always putting things back in their place. Another thing you can try is to never leave a room empty-handed. Scan the room for anything that can be taken to its place and bring it with you. Problem solved!
5. Can I use vinegar as a multi-purpose cleaner?
Although vinegar is one of the strongest DIY household cleaners, it shouldn't be used for every surface. Any type of stone surface doesn't react well with vinegar, as the acidic nature creates holes in it. You also shouldn't wipe mirrors with it, as it can corrode the silver backing and ruin it. Just plain soapy water does the best job when cleaning, so you should stick to that. Another option is to use a mild household cleaner. 
6. Should I dust with a dry or wet cloth?
A dry cloth only pushes the dust away from the surface. The moisture in a damp cloth sticks the dust to the fiber and doesn't let it fly everywhere. However, you shouldn't use a wet cloth, especially on wood surfaces, as too much moisture can damage the wood. You can squeeze all the water from your cloth when you wet it before going over the surfaces.
7. Why does my vacuum not work?
There are three things you should check if your vacuum suddenly doesn't work as well as it used to. Firstly, check if the hose is clogged. If there's nothing blocking the way, empty the bag and try again. Lastly, check the filter. Take it to a repair shop if all of these things are alright but the vacuum still doesn't work like before.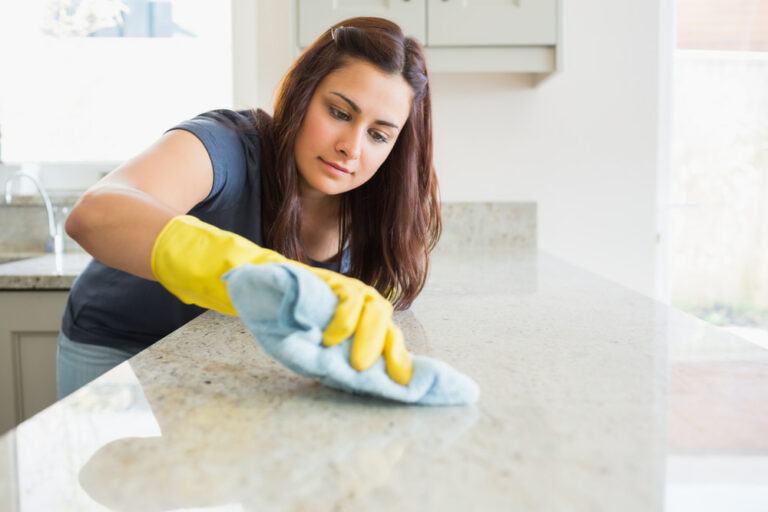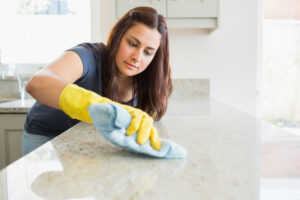 Are you looking for a reliable maid service in Mililani?
When it comes to cleaning, there are so many unanswered questions, and sometimes it's just overwhelming. You can prevent all of this fuss by simply giving Maid in Oahu a call! The cleaners we work with in Mililani know all the secrets to a clean home and will be glad to show you their tricks. 
Contact us today and enjoy a relaxing day at the Lanikai Beach with your loved ones while we make your home sparkle!