Regular maintenance of any property guarantees that it's always in its best shape. And when a property is rented out to you, as a tenant you have a responsibility to keep the place tidy and in good condition. It might seem like a lot of work, but if done regularly, it's a breeze.
But what exactly are the housekeeping responsibilities of a tenant? Hiring move-in cleaning services is the perfect beginning for your new home in Kaneohe, but what should you do after that, cleaning-wise? We're glad you asked, because we've prepared a list of the 6 most important types of cleaning tenants should perform on the homes they rent. Read on!
What are the tenant's cleaning responsibilities?
Simply put, a tenant should strive to keep the place in the state it was in when it was rented. The easiest way to do it is to clean regularly and perform monthly checkups for things that don't require daily or weekly maintenance. This includes:
Dusting everything once or twice a week

Making sure that the drains are not clogged

Cleaning the carpets and curtains

Changing the lightbulbs when they stop working

Disposing of the trash responsibly

Repainting the walls in case they get dirty
With all the responsibilities listed, here are a few tips for starting your life in a new home:
Take some pictures of the property on the day you move in
This is important for various reasons. Before placing your own belongings into your new home, take a picture of every room, from different angles. When you have photos, you can easily see if you forgot to pack something when it's time to move out. And in case your landlord tries to take your deposit for damages that were there before you moved in, you can use the photos to prove this isn't the case.
Clean at least once a week
If you've hired a cleaning service when you moved in, you probably know how long it takes to clean the entire property. You can try to divide the housework by days, or perform a single big cleaning on a specific day each week. The important thing is to develop a cleaning routine that will help you keep the house in the best state possible.
Aside from hygienic reasons, this is also important in case your landlord decides to come by unannounced. If they feel their property is neglected, that may withhold your security deposit and even evict you.
Notify your landlord of any changes
If you break something that belongs to the property owner, it's best to let them know right away, so that they can decide whether they'll repair it or if you should. However, if an appliance breaks, it's the landlord's duty to pay for replacement or repair. Make sure all of this is clarified before signing the lease.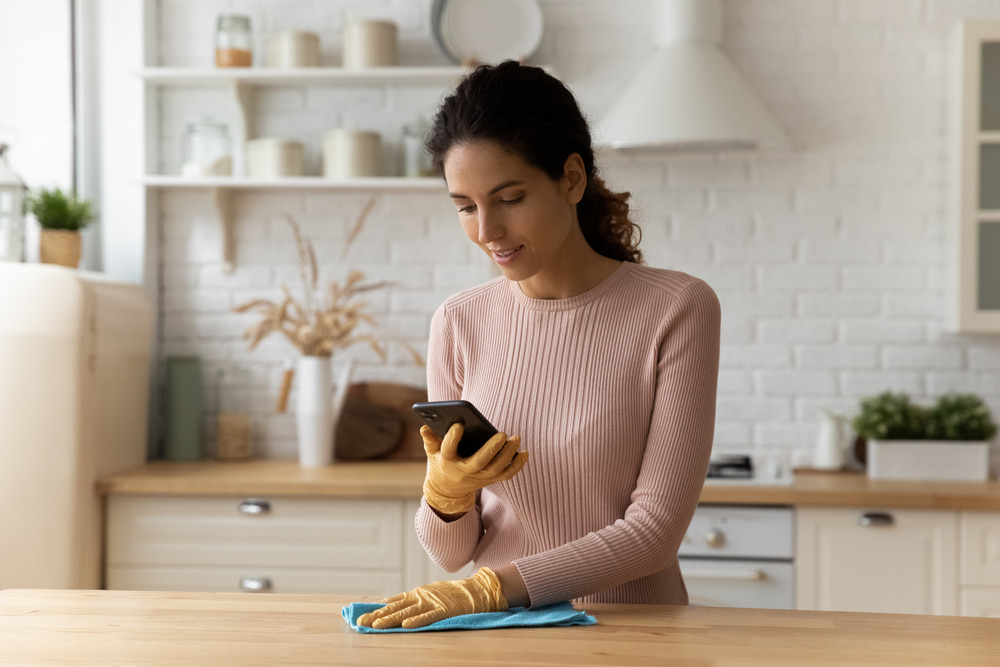 Looking for professional move-in cleaning services in Kaneohe?
Whether it's moving in or moving out, cleaning is a tedious task and you shouldn't do it alone. A deep clean is recommended when moving out, but while you're busy with the legal part of the move, Maid in Oahu can help you with your rental! We work with highly accomplished cleaning professionals who boast extensive experience and a great track record.
The maids we work with use EPA-approved cleaning products and can work fast enough to thoroughly clean any home before you move in or out. Instead of wasting time with chemicals and dust, have a relaxing day off near the Nu'uanu Pali and leave the cleaning to us!