Moving to a new home is both an extremely exciting and stressful event. On one hand, you're starting a new life in a different place, but at the same time, the process can get overwhelming due to the huge number of little details you need to worry about.
One of these things is cleaning. Many people in Kaneohe are unsure whether hiring move-out cleaning services at the end of tenancy is their or their landlord's responsibility. While this can vary depending on the specifics of your landlord-tenant agreement, tenants are still advised to give their old homes a thorough scrubbing before they leave. 
But why is this so? We're glad you asked, because we're here to clarify this and discuss the benefits of a thorough cleanup before moving out. Keep reading to learn more.
Is the tenant responsible for deep cleaning when moving out?
While it's always recommended to clean regularly and keep the place in a great shape, deep cleaning is not mandatory. However, if the rental is in worse condition than it was when the tenant moved in, they risk losing their security deposit.
If you've lived in a rental long enough, there are probably some areas that you neglected more than the others. We recommend perform a deep clean before moving out because:
1. It's less stressful that way
Instead of worrying if you've covered all the areas with your regular cleans, a deep cleaning will give you some much-needed peace of mind. The rental was cleaned before you moved in, so it should be cleaned when you move out as well.
2. Your landlord will appreciate it
When leaving the rental, the landlord will look into every nook and cranny to make sure that nothing is damaged or dirty. If they notice something you might have missed, he'll reduce your security deposit for a specific amount. But if they see everything is in an impeccable state, not only will you give you your deposit paid back in full, you might also get a recommendation for your next rental.
3. Deep cleaning is close to disinfecting
Now more than ever, proper disinfection is key to ensuring our collective safety. A regular cleaning is not good enough to remove viruses and bacteria that linger around the house, especially in the bathroom. With a deep cleaning, you're making sure that everything is as sanitary as possible, therefore making it safer for the next tenant.
4. It's a big final checkup
The best moment to clean is once you finish packing and removing all your belongings. One of the tenant's responsibilities is leaving the place in the same condition it was when they moved in, and that includes taking out all the trash and fixing anything that they broke. A deep cleaning helps you find the mishaps before your landlord.
Can a landlord charge for a deep clean?
In general, a property owner doesn't have the right to charge extra for cleaning if it exceeds the amount of the security deposit. Although it's the tenant's responsibility to leave a clean rental when they move out, a landowner should make sure that the place offers healthy living conditions. If the tenant left behind an extremely dirty apartment, the landlord can charge them for a deep cleaning.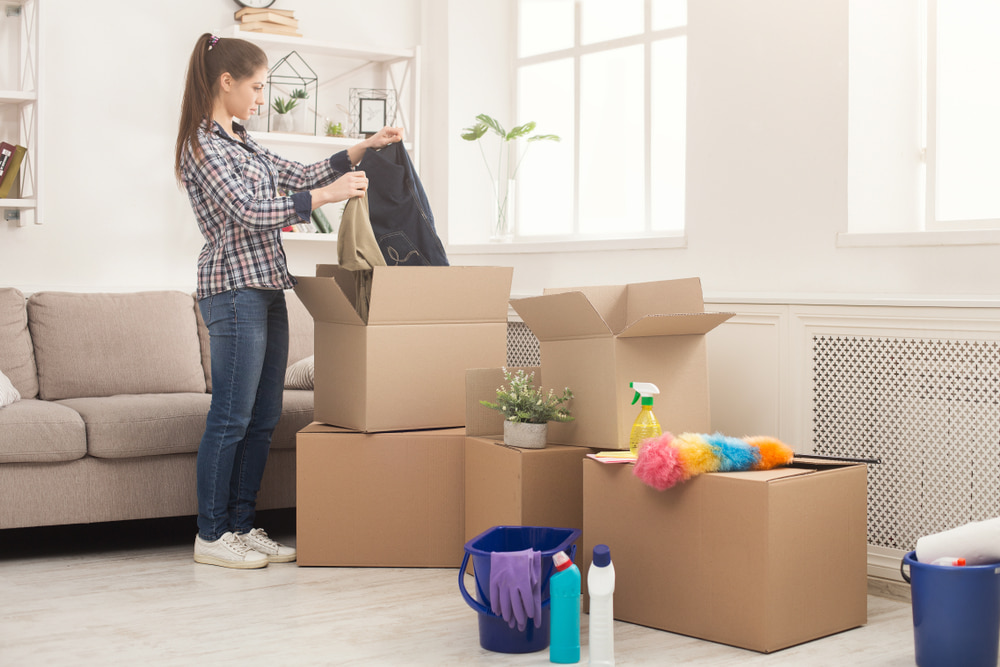 Where in Kaneohe can I schedule professional move-out cleaning services?
When cleaning is the last thing on your mind because of all the paperwork regarding the move, it's time to contact Maid in Oahu! We work with cleaners in Kaneohe and the surrounding areas that specialize in move-in and move-out cleaning. Instead of worrying if you've managed to clean everything, spend a relaxing day off near Kaneohe Bay while the professionals give your old place a thorough scrubbing. Don't hesitate, contact us today!