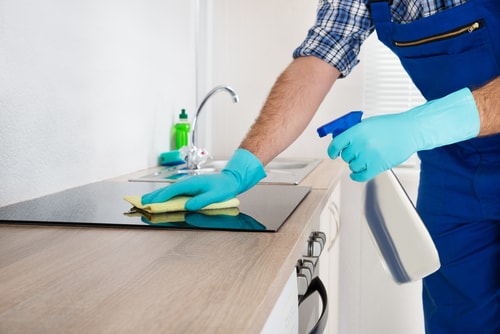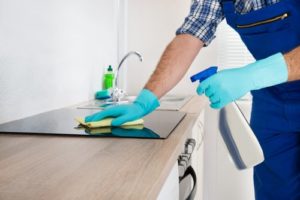 The kitchen is often the central place in a house, where the whole family gathers and feels most at home. However, kitchen surfaces can be full of germs, which can put the health of your family at risk. Routine cleaning often won't be enough to keep bacteria and viruses at bay. Prevent food contamination and the accumulation of dangerous pathogens by disinfecting your kitchen regularly, too.
Read on to find out easy tips on how to disinfect your kitchen well. Alternatively, hire Kailua's dependable maid service with a great reputation to take care of the disinfection of your kitchen. Make this room of the house a true safe haven, where you and your loved ones can feel completely at ease.
How do you sanitize a kitchen?
Count one wrong if you think regular kitchen cleaning is enough to keep you healthy. Cleaning dirt and smudges from kitchen surfaces is only the first step to achieving proper hygiene. Cleaning will only remove surface dirt, but it is disinfection that actually kills pathogens if done right.  Kitchen disinfection is necessary not only for preventing foodborne illness, but also for keeping other germs at bay. Here's how to achieve it:
Pick the right disinfectant: Each disinfectant combats certain pathogens. If you're interested in targeting coronavirus specifically, look for COVID-19 disinfectants. Also, you might want to learn what the best coronavirus disinfection guide is.
Wear disposable gloves: Take appropriate precautions before you apply any products. Protect your hands and thoroughly wash them afterwards. Discard them after use, without touching the outer side with your bare hands.
Tackle high contact surfaces: Your kitchen is full of frequently touched areas, such as appliance handles, countertops and faucets. The latest information on how long  coronavirus stays on a surface suggests you should be disinfecting them as often as possible.
Use the product as instructed: If you have an EPA-registered product, read the label carefully. Each disinfectant requires certain dwell time, during which you need to leave it on the surface. If you choose bleach, you must dilute it with water first. If an alcohol-based disinfectant is your choice, it should have at least 70 percent alcohol.
What can I use to disinfect countertops?
Countertops are the parts of your kitchen that are most in use. You touch them daily while you prepare and serve food for your family. Unfortunately, germs can fester on these surfaces and spread infection and foodborne illness. So, how do you go about disinfecting them?
Clean: Remove visible dirt, dust and food stains with warm water and detergent.
Disinfect: Use a powerful disinfectant according to the instructions on its label.
Rinse: Wipe down with a clean cloth to remove the product from the surface.
With these quick, straightforward steps, you can have shiny, bacteria-free countertops, on which you'll prepare delicious meals without worrying.
What is the most dependable Kailua maid service?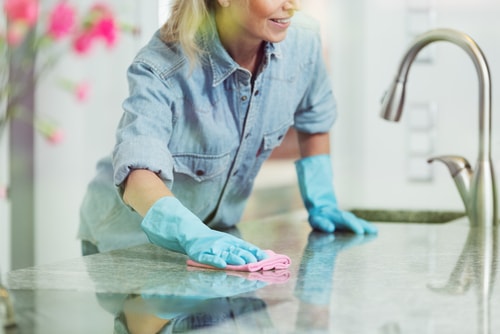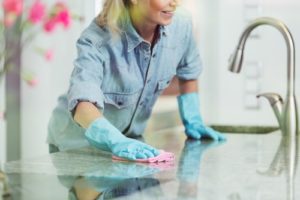 After the outbreak of coronavirus, disinfection is the name of the game. However, many homeowners don't feel skilled enough to perform surefire disinfection. Whenever you're in doubt about how to clean your bedroom or how to disinfect your bathroom properly, you can contact a dependable cleaning service.
Maid in Oahu is a top-rated service that Kailua locals love. Our booking platform is easy to use, so great cleaning is only a click away. We'll put you in touch with experienced cleaning technicians, who arrive fully equipped with the best and safest disinfectants. While these reliable cleaners do their work, you can visit Ulupo Heiau State Historic Site or any other of your favorite local hot spots.