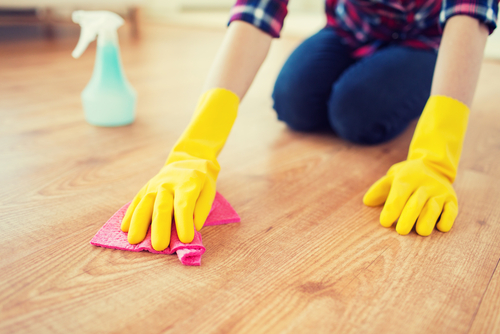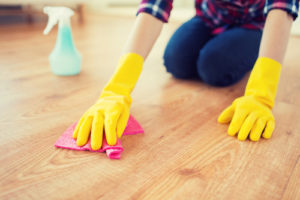 With the outbreak of coronavirus and the introduction of safety measures all around the world, immaculate home cleanliness is more important than ever. Understandably, many homeowners fear the contamination of household items and the virus's ability to survive for quite a while on hard surfaces. So, how do we curb the spread of coronavirus and keep it at bay?
Thoroughly cleaning and disinfecting your home is the best method to annihilate COVID-19, so look for reliable ways to sanitize the house during the coronavirus pandemic. If you'd like expert help in order to make sure every trace of the virus is wiped out, house cleaning services in Kailua could lend a helping hand.
How to disinfect everything: coronavirus home cleaning tips
Many people wonder if you can get coronavirus off of a hard surface. Although COVID-19 is still being researched and there's a lot we don't know about it yet, it is now clear that it can be contracted through respiratory droplets and by touching a surface contaminated by the virus. This is the reason why you should keep your home pristinely hygienic. Read on for a detailed guide to cleaning during the coronavirus pandemic.
Areas to clean
The surfaces you touch the most are the parts of your home that accumulate the most dirt and pose the highest risk of contamination. They require careful and thorough disinfection as frequently as possible, especially now during the coronavirus outbreak. Pay close attention to these high-touch surfaces when you clean:
Door handles
Light switches
Remote controls
Toilet handles
Computer mouse and keyboard
Touch screen devices, such as mobile phones and tablets
Water taps
Handrails
Kitchen and bathroom surfaces
Products to use
Now that we've established what areas of the home need the most care, let's look into what cleaning agents will be efficient disinfectants. A range of EPA-approved detergents can be very successful in removing pathogens from the surfaces in your home. Read their labels carefully and use them accordingly.
Powerful disinfectants contain about 70 percent alcohol content. Diluted household bleach solutions are another type of disinfectant which provide great results and can be applied to certain non-porous surfaces, such as sinks, showers, and bathtubs. Never use undiluted bleach or mix it with ammonia.
How to clean
Firstly, you will need to put on disposable gloves while you clean in order to protect yourself. If you want to ensure great results, start by cleaning using warm water and dish detergent, and then move on to disinfection.
To make a bleach solution, you'll need to mix 5 tablespoons of bleach into a gallon of water and make sure your room has adequate ventilation. Whether you've chosen a bleach solution or any of the EPA-registered disinfectants, you can spray it onto surfaces and wipe them down with a cloth.
What are the best house cleaning services in Kailua?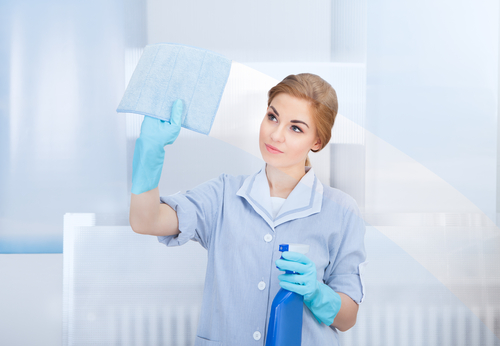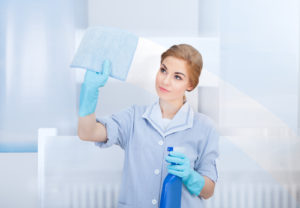 Give your contribution to the war on coronavirus by staying on top of home sanitation and personal hygiene. Take safety precautions, such as wearing a protective mask and adhering to the recommendations on social distancing. Follow the stats at the State of Hawaii Disease Outbreak Control Division website to keep up with the latest COVID-19 news and guidelines.
For unparalleled Kailua deep cleaning, turn to Maid in Oahu, your trusty allies in the fight against viruses and germs. We're a household name in the world of home cleanliness thanks to our stellar reputation. The experts we match you with will show up at your doorstep fully equipped with the tools and cleaning agents suitable to combat harmful grime and debris. These cleaning superstars are always up for a challenge. Keep the coronavirus out of your home for good!