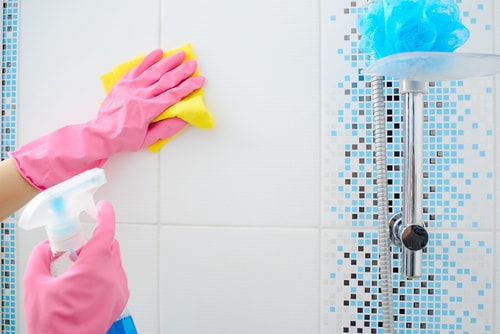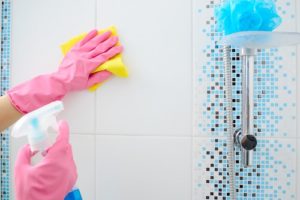 Your home should be your refuge from the daily grind and the place where you feel completely at ease. However, the coronavirus pandemic has made many homeowners apprehensive about the cleanliness of their houses. If the possibility of infection is preying on your mind, it's time to eliminate the pathogens that accumulate on your surfaces.
The good news is that you can be absolutely comfortable and carefree in your home as long as you take care of disinfection. Even bathrooms, which usually harbor more germs than any other area of the house, can be disinfected simply and easily. Read on to discover the best methods of bathroom disinfection or reach out to Kailua's trusted house cleaning service that can perform expert cleaning for you.
How do you disinfect a bathroom?
The spread of the novel COVID-19 has homeowners scrambling for tips and tricks on how to disinfect homes during coronavirus. Most people are wondering if you can get infected by coronavirus when you touch a surface. According to the currently available information, it is possible to contract the virus by touching a surface that contains it. Therefore, all the rooms of the house need regular disinfection.
Bathrooms are known to be hot spots for the accumulation of viruses and bacteria, which means their disinfection is crucial in preventing disease. Keep reading for a step-by-step guide on proper bathroom disinfection:
Wear gloves: Put on protective gloves every time you clean. Remove them carefully, without touching the outside of the glove with your bare hand. Also, wash your hands after you've removed the gloves. 
Choose EPA-approved disinfectants: To tackle viruses and bacteria successfully, your disinfectant needs to be registered with the Environmental Protection Agency. You should check whether it is made to kill the pathogen you want to combat. You can also use diluted bleach as a disinfectant.
Use disinfectants properly: Buying the most efficient disinfectant means little if you don't use it right. Carefully read and closely follow the maker's instructions on the product's label. Allow for suitable dwell time so that the disinfectant can work, then rinse.
Be thorough: Most people focus on the toilet and shower when they clean the bathroom but some more unassuming areas can be just as germ-ridden. All surfaces that are frequently touched should be disinfected, including light switches, door knobs, hair dryers, and brushes.
What is the best bathroom disinfectant?
With a wide range of disinfectants on the market, which all claim to be powerful and efficient, picking the one for you can be quite a conundrum. Knowing what properties to look for in a disinfectant is crucial in achieving proper disinfection. So, what should you consider when choosing?
Is it EPA-registered? Whichever disinfectant you choose, make sure it's approved by the Environmental Protection Agency.
Does it kill the pathogens that you are concerned about? If COVID-19 is the pathogen you want to target, check out the

World Health Organization's Q&A on coronaviruses

to learn more about it.

What is its dwell time? Some products require more wet-contact time. Your surface will have to stay wet for this amount of time in order for the disinfectant to kill germs.
Is it suitable for your surfaces? Check to see whether the disinfectant is harmless for the surfaces in your home.
Which trustworthy Kailua house cleaning service should I hire?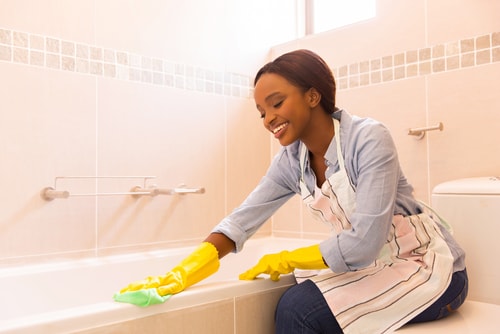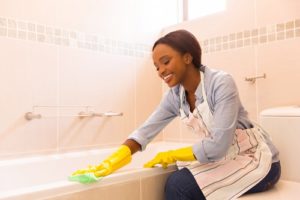 Are you looking for a reputable team of cleaning techs to take care of the disinfection of your residence? Then Maid in Oahu is the service for you. We can team you up with trained cleaners who have great track records. After these pros are done with it, your bathroom will shine like never before. Most importantly, it will be germ-free and completely protected.
Maid in Oahu will also help you out when you're wondering how to sanitize your kitchen as well as other rooms of the house. You can take your time while shopping at Kailua Farmers' Market. While you're out and about, the expert cleaners we send out will be disinfecting every inch of your home. Get rid of harmful germs and stay safe!