Everyone understands the value of a sparkling clean office, but many would be surprised to find out what impact the staff's personal hygiene can have on a business. Personal hygiene guidelines are important to establish and adhere to not only for the success of your enterprise but also for the safety and well-being of your team and your clients.
The staff should work together to develop and implement the best set of hygiene norms and policies in the office. Coupled with the help of one of the excellent disinfection services in Kailua, you can keep your workplace squeaky clean at all times.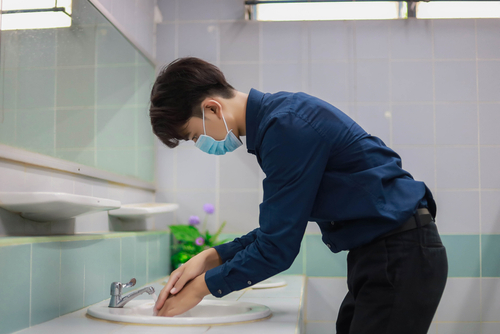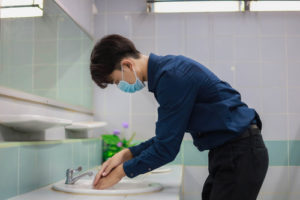 Why is personal hygiene important in the workplace?
Personal hygiene is not only about appearances, but also about protecting the safety of the whole team. Learn more about the reasons to always keep the office hygiene in check:
It keeps employees healthy: Proper hygiene promotes health and well-being by decreasing the spread of harmful viruses and bacteria. Check out how frequent hand washing can prevent the COVID-19 infection at the Disease Outbreak Control Division's website. Also, healthy employees are more productive, as they take fewer sick days.
It improves employee satisfaction: The side effects of poor personal hygiene, such as bad odors, can be very unpleasant and distracting to deal with at work. What's more, they may negatively affect teamwork. Therefore, the whole team will benefit from each member doing their part in hygiene maintenance consistently.
It creates a good impression: The members of your team are the representatives of your company. Regardless of how skilled they are, even the best specialists will drive clients away if they look unkempt. On the other hand, a well-groomed staff comes off as respectable and professional.
How do you tell someone about their personal hygiene?
Your whole team should be aware of how good hygiene influences business success and act accordingly. If a personal hygiene problem arises, the employer may need to address this sensitive issue. Discussing someone's personal hygiene habits may be very unpleasant, embarrassing, and hurtful. So, how do you go about it without hurting the coworker's feelings?
Implement a hygiene policy: Your staff needs to be informed about hygiene norms at the office. Lay out the rules of office hygiene clearly so that everyone knows what is expected of them.
Make sure: If you suspect one of your employees hasn't been keeping up with hygiene habits, don't be in a rush to talk to them. First, watch closely to establish a pattern and make sure that there really is a problem.
Be discreet and understanding: The conversation should be conducted in private. Don't assume the reason for the violation of hygiene policies. Be mindful of the person's mental health, medical issues, etc.
Explain clearly: Don't tiptoe around the issue or try to send covert messages, such as leaving a deodorant on the coworker's desk. Use your office hygiene policy as the basis for the conversation.
What are the most trustworthy disinfection services in Kailua?
Are you looking for a trustworthy way to keep your offices in perfect condition? Get expert cleaning at transparent flat rate prices by hiring Maid in Oahu. Moreover, we can give you advice on how frequently to have your office cleaned, what you should use to clean and disinfect your office and other hygiene-related issues.
Book your cleaning effortlessly using our simple online platform. You and your coworkers can relax in Kalama Beach Park while carefully vetted cleaning professionals disinfect your workspace. Our cleaning partners always go the extra mile to ensure 100% customer satisfaction. Simply give us a call and experience our premium services firsthand!