Ever since businesses were shut down in response to the COVID-19 pandemic, business owners have been striving to prepare a perfect disinfection plan for reopening day. As companies are soon to resume their operations, the question of proper workplace hygiene is more pressing than ever.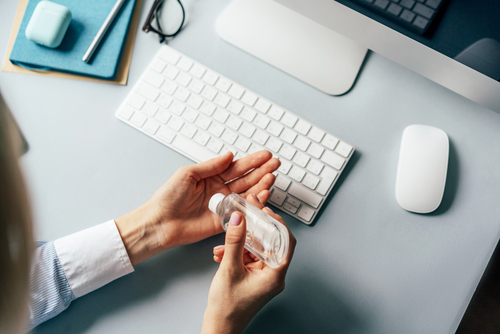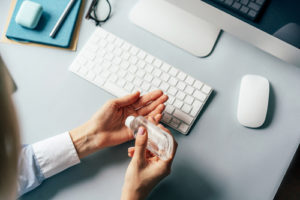 If anyone was unsure of what the benefits of workplace hygiene are, now it's clear that conducting business won't be possible without efficient disinfection. Specialist disinfection services in Honolulu will help you design and implement an effective disinfection scheme.
Why is hygiene important in the workplace?
Proper office hygiene is deemed a necessity, but what exactly are the benefits of keeping your commercial space clean?
Stay healthy: The biggest advantage of having an immaculate office space is the prevention against the spread of dangerous pathogens, including

COVID-19

. Remove health risks from your workspace and do business at ease.

Get more work done: Dirt and mess are unwelcome distractions at work, which is why an orderly environment produces more success. Not only will more duties be done during working hours, but there will also be fewer sick days. 

Improve your staff's motivation: Satisfied workers, who are valued and protected, will continue giving their 100 per cent to drive your company forward. Your staff is bound to be more productive in a tidy, sanitized office, where their welfare is taken care of.

Make a good impression: Your clients will be astonished by the great shape your premises are in. They will want to do business with you because you'll present as orderly and responsible.
How would poor hygiene impact on your work?
Subpar office sanitation has many adverse effects. Firstly, if employees feel underappreciated, their performance may drop. What is more, a large number of dissatisfied employees will inevitably leave the company, which leads to further issues and expenses for the employer. Also, poor office upkeep makes the company look bad in clients' eyes and damages the brand in the long run.
How do you maintain hygiene in the workplace?
Since workplace hygiene can have a huge impact on your business, find out how to take care of it with these simple steps:
Enforce a hygiene policy: Make your expectations clear to your team by introducing a new hygiene policy. Nobody will need to worry about how to tell a coworker about their personal hygiene because hygiene rules will be clearly laid out.

Provide cleaning and hygiene supplies: Fill your workspace with hand sanitiser, sanitising wipes, tissues and other necessities. If they are at hand, the chances are your staff will use them.

Hire professionals: Qualified disinfection technicians will use high-grade disinfectants in a safe manner. This is your safest bet when you want to annihilate bacteria and viruses from your office space.
To ensure the safety of your staff and clients, you may also read up on how to disinfect the equipment at the workplace and how often to clean and disinfect your office.
Where can a business owner find reliable disinfection services in Honolulu?
Do great work in a germ-free office space. After hours, have a family outing to Honolulu Zoo without worries. Protect your health by booking an appointment with Maid in Oahu. We're a trustworthy disinfection service that Honolulu business owners turn to in times of need. Our techs are equipped with the best hospital-grade disinfectants that are relentless against viruses.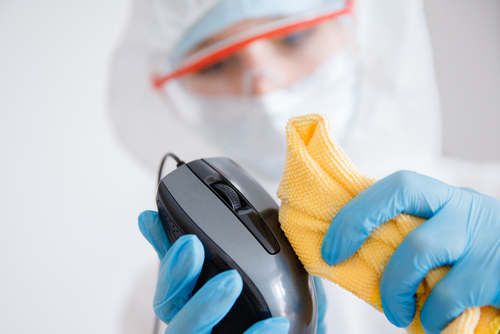 The hydrogen peroxide solution we use provides whole-room disinfection, without missed areas. We conduct verification testing to make sure the disinfection was successful. Rest assured that none of the chemicals we apply can put you and your staff in danger. Reach new business goals with our help!