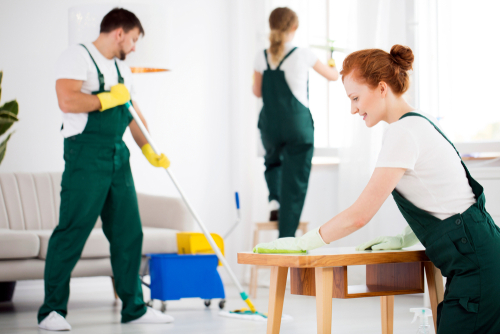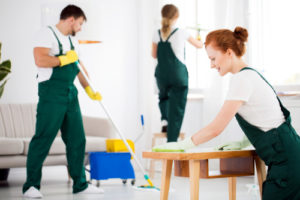 Do you have too much on your plate? Are you exhausted from performing tiring housework on top of your other daily duties? Then excellent house cleaning in Hawaii is just what the doctor ordered.
Hiring a reputable cleaning company is the best way to ensure you experience all the benefits of hiring cleaning services. A competent cleaning team will be eager to meet your demands and treat your home to a detailed clean. Your residence will have a fresh, new look and feel, without you even lifting a finger!
Why you should hire a cleaning service
Booking an appointment with a competent cleaning crew will give you a myriad of amazing benefits. Expect your life to improve dramatically because you will:
Save time: Don't let precious time slip through your fingers. Forget about toiling away at home and clear your schedule for the activities you really enjoy. Have great fun surfing at

Lanikai Beach

instead of mopping, sweeping and scrubbing.

Be well-rested: After a busy day at work, tedious chores are the last thing you need. Let trained professionals sanitize your space while you sit back and relax. You'll be more energized and ready to tackle other responsibilities in your life!
Keep healthy: Hygiene is essential to your family's health and well-being. When it comes to pristine cleanliness, there's no compromising. An expert maid will scrub your home to perfection, using harmless cleaning products, recommended by the

Environmental Protection Agency

.

Have premium cleanliness: Let's face it, no matter how careful an amateur cleaner is, they can never be as thorough and efficient as a competent, experienced maid. So, put your home in good hands to achieve the best results.
When you consider these advantages, it's clear why many homeowners choose to reach out to a dependable cleaning agency in their area and have a stress-free, satisfying customer experience.
What to expect from a house cleaning service?
There are many services provided by cleaning pros. Exceptional cleaners cater to their clients' individual needs, making each room of their residence sparkle. They can generally be expected to perform these cleaning tasks:
In the kitchen: A great maid will sanitize your kitchen countertops, so they're safe to prepare food on. They'll remove any traces of limescale on your sink and disinfect it, too. Also, they'll wipe down your appliances such as the fridge, oven, etc.
In the living room: This high-frequency room gets dirty quickly, so it's important to regularly vacuum the carpets, mop the floors and dust the furniture.
In the bathrooms: Bathroom surfaces are a perfect ground for bacterial growth, so your trusty cleaner will eliminate any signs of dirt on your bathtub, shower, sink, and toilet.
In the bedrooms: Your cleaning specialist will make the beds and change the linens.
On the other hand, you shouldn't expect them to run errands that fall outside their job description, such as babysitting or dog walking. Also, cleaners usually don't move heavy furniture. If you'd like them to thoroughly clean behind and under a heavy sofa, move it before they show up.
What is the best house cleaning service in Oahu?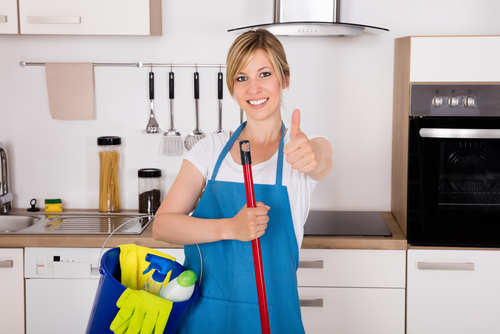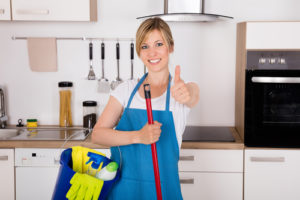 Trying to find a second-to-none cleaning agency which will gladly meet your demands and offer a top-notch customer experience? Then look no further because Maid in Oahu is right up your alley. We put our clients in touch with only the most skilled and best trained cleaning pros.
Your outstanding cleaners will be on time, fully equipped and ready to get down to business. They'll stop at nothing in their fight against stains and dust. With us, your residence will shine in no time! Don't settle for less! Hire #1 cleaning experts and get a superb house cleaning in Hawaii.