Moving into a new home is an exciting time, but it can be overwhelming and draining as well. One of the best ways to ensure a stress-free experience is to hire reliable and trustworthy move-in cleaners. But how do you know which Pearl City move-in cleaning service to trust? Here are a few tips to help you through the process.
How do I choose reliable move in/out cleaners?
Moving into a new home can be thrilling, but it also comes with the added responsibility of making sure that everything is in order before you move in. While you can always decide to go through the move-in cleaning process by yourself, using those essential home maintenance tools you already have, there is a much less exhausting option available.
Hiring professional cleaners can help take a lot of the stress out of the process of moving in. But how do you make sure you're hiring the right person for the job? If you take these steps to prepare for a move-in house cleaning, you're sure to choose the best option and be satisfied with the results.
1. Research your options
The first step in finding the right move-in cleaners is researching your options. Look for companies that specialize in the exact service you need and read reviews from former customers so you can get an idea of what their service is like. Talk to friends, family members, and colleagues and ask them for recommendations too. 
When looking into reviews, take note of any complaints that come up in customer feedback. Also, be on the lookout for the red flags that can show if those move-in cleaners are unprofessional. Make sure the company has insurance in case of any damage or accidents that might happen.
2. Get multiple quotes
Once you've narrowed down your list of potential contractors, get quotes from each of them so that you can compare prices and services offered. Different companies offer different types of services, and you should be well-informed about each of the options. Be sure to ask if they offer discounts or promotions as these can help keep costs down while still getting a quality job done.                                                                         
3. Set expectations
Make sure both parties understand exactly what is expected from the job before it begins. Don't hesitate to communicate clearly and provide detailed instructions wherever they're needed. This will help avoid misunderstandings down the line and ensure that everyone involved is on the same page regarding what must be done before the day arrives!
4. Get everything in writing
Finally, it's important to get everything in writing before hiring anyone for the job. Make sure that all agreements are drawn up in writing including what services will be provided, how much they will charge, and when payment is due. Having everything written down will ensure there are no misunderstandings later on and make sure both parties are clear on expectations before any work begins.
What is the most reliable Pearl City move-in cleaning service?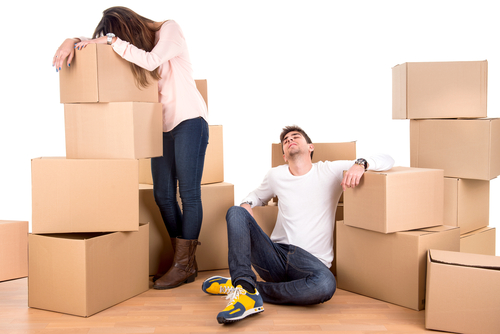 Move-in cleaning is one of the most daunting tasks in the whole process of moving from one home to another. Not only is it physically taxing, but it's likely you're already stressed from all the things you had to keep in mind during the whole ordeal. However, there's no need to spend the day or even days preparing your new home for moving in all by yourself. 
With the help of expert maids from Maid in Oahu, you can instead take a day off while we deep clean the house for you. Doesn't spending the day outside, going to a nice restaurant with friends, or even visiting the Urban Garden Center sound nice? When you head home after, your new living space will be squeaky clean and ready for you to settle in.