If you're like most people, the very thought of tidying your house up from top to bottom is enough to make you break out in a cold sweat. Whether it's daily maintenance, spring cleaning, a move-in or move-out cleaning in Pearl City, keeping your home in perfect shape can be a lot.
However, if you take the time to prepare for your move-in house cleaning ahead of time, the process will be much easier and less stressful.
How do I get ready to clean my new home?
There is always an option of hiring move-in cleaners to help you – just be careful to find the right one, always look for reviews, and try to notice any red flags that indicate unprofessional cleaning service before booking.
If, however, you prefer to do things yourself – here are five essential steps to take before you start which make the whole process much easier and less overwhelming.
1. Plan ahead and make a schedule
One of the most important things you can do when preparing for a big cleaning project is to make a plan and schedule in advance. Trying to tackle everything in one day is usually a recipe for disaster. If you break the work down into smaller tasks and schedule them over the course of a few days or even a week, you'll be much more likely to stay on track and get the job done.
2. Clear out the clutter
Another crucial step in preparing for a move-in house clean s to clear out as much clutter as possible. The more stuff you have lying around, the harder it will be to properly scrub the place. Go through each room of your house and get rid of anything that you don't absolutely need. Once you've decluttered, you'll be amazed at how much easier it is to clean.
3. Gather all the supplies you'll need
Nothing derails a project faster than having to stop in the middle to run out and buy supplies. Before you start anything, make sure you have all the essential cleaning tools and products on hand, including rags, cleaners, sponges, paper towels, etc. Taking this step will save you time and frustration later on.
4. Set aside some "alone time"
Let's face it: trying to clean while small children or pets are underfoot is next to impossible. If at all possible, try to make some time when you can do chores without distractions.
Whether this means getting up early in the morning before everyone else is awake or staying up late after everyone has gone to bed, find some time when you can focus on home maintenance without interruption. You'll be surprised at how much faster and easier the process is when there are no distractions.
5. Take your time
One common mistake people make when trying to tackle a big cleaning project is trying to do it all as quickly as possible. While it's important to be efficient, rushing through the process can lead to making mistakes and cutting corners. When possible, take your time and do a thorough job. It may take a little longer, but in the end, it will be worth it.
Which reliable maid service can help me with move-in or move-out cleaning in Pearl City?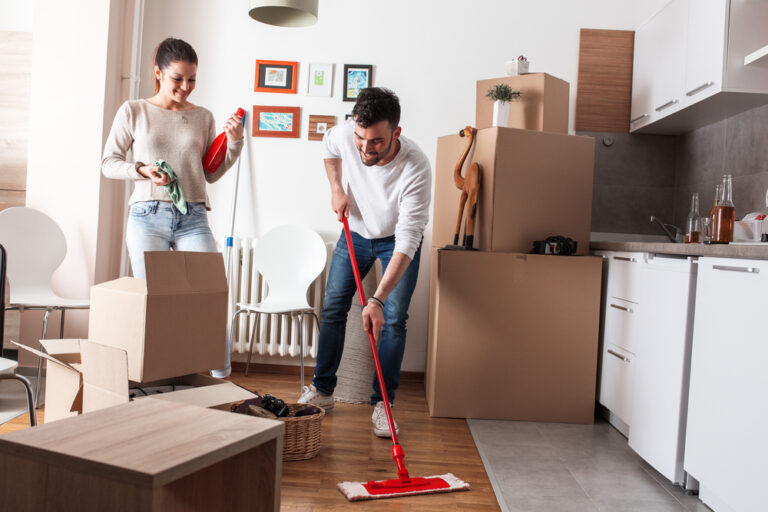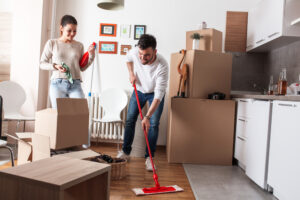 If you know that you simply don't have the time to fit the big, thorough cleaning of your home into your schedule – or if you'd just rather spend your day off having a family picnic at Waiau District Park, Maid in Oahu is there to help.
Our professional, experienced maids handle any type of house upkeep with ease, including the thorough scrub that prepares the house for you or someone else to move in. Don't hesitate to give us a call!