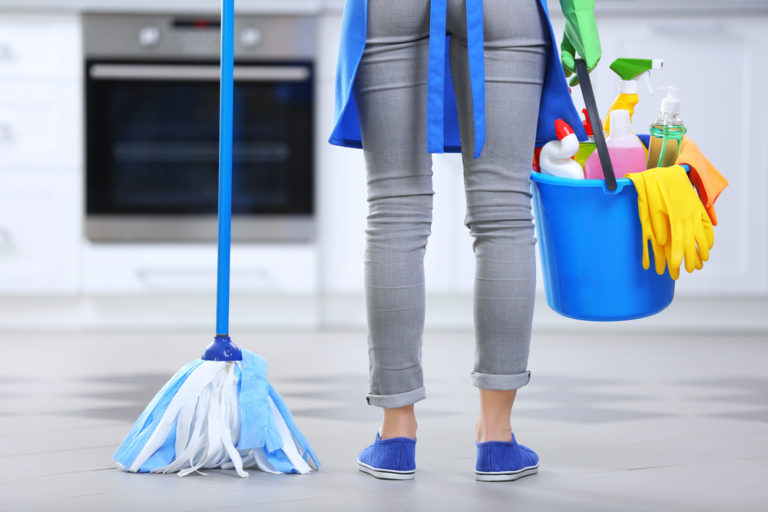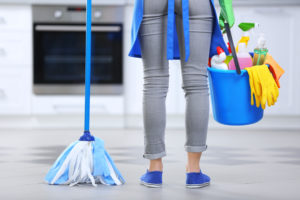 Are you up to your neck in work trying to juggle career, family, and housework? Would you like to have more time and energy to focus on the things that matter the most? Luckily, now you can have it all by hiring a trustworthy maid in Hawaii. Rely on the services cleaning companies provide and you'll have a spotless home completely hassle-free.
Let an expert cleaning crew take care of the mess and dirt for you. Enjoy the pristine cleanliness and health benefits of a germ-free living space. Spend quality time with your family in a perfectly hygienic environment and make memories in the sparkling home you deserve.
What does a maid service do?
A maid is a cleaning professional who performs a range of everyday chores in your home. There are many benefits of hiring a maid, including the fact that you'll have an impeccably clean house without wasting time and effort. You can choose to schedule one-time or recurring maid services depending on your needs. 
The exact list of cleaning services you will book depends on what the company in question does as well as on your specific needs. In general, these are some of the tasks commonly performed by a cleaning specialist: 
Sweeping, vacuuming and mopping the floors

Sanitizing the bathrooms (cleaning toilets, showers, sinks, etc.)

Cleaning the windows and other glass surfaces

Cleaning the kitchen (wiping countertops, sinks, appliances, etc.)

Washing the dishes

Making the beds

Emptying trash cans

Decluttering and general tidying
If you want to ensure maximum satisfaction with your professional cleaning experience, ask your cleaners what services they provide and talk to them about your individual requirements.
How to find a good maid service?
Do you want to get first-rate cleaning, in line with the advice given by the American Cleaning Institute? Leading experts in house cleaning need to guarantee their customers will have prime results and total safety. When booking a cleaning service, make sure you're well-informed about what your new cleaners offer. It would be advisable to check a cleaning company for the following:
References from previous clients: Ask friends to recommend a reliable maid service they've been happy with. Alternatively, do some online research and look for previous clients' reviews.
Insurance and bonding: If you want to have your peace of mind and minimize risk, only hire services delivered by insured and bonded experts.
Happiness guarantee: Many cleaning crews provide their customers with a satisfaction guarantee, which means they're willing to re-clean any areas you may be dissatisfied with for free. 
Vetting process: Get to know how the cleaning company recruits the cleaners they work with. If the cleaners have been tested and interviewed, the chances are they'll do a great job.
Safe payment platform: A quick, straightforward, secure charging system is always a big plus. 
Once you're certain your future cleaners tick all of these boxes, feel free to book their services. Sit back and relax while your house gets a makeover!
Where can I get the best cleaning services in Oahu?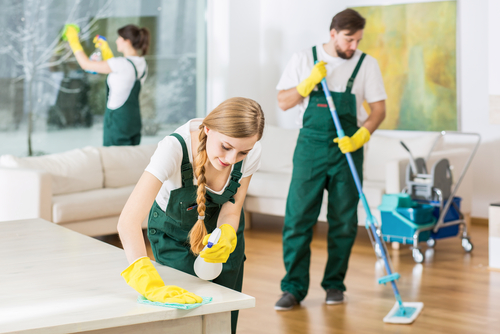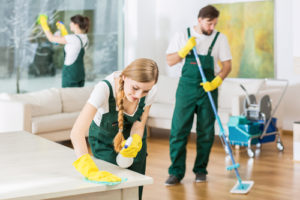 Looking for an expert maid in Hawaii to sweep your worries away? Why not get in touch with Maid in Oahu? We're a renowned cleaning company that will team you up with only the most competent and committed maids. These cleaning pros deliver second-to-none services thanks to their attention to detail and the hard work they put in.
You can book the superb services of fully vetted cleaning professionals in no more than a minute! We have your best interest at heart, so reach out to us and we'll hear out any special requests and wishes you may have.
Why not snorkel at Hanauma Bay while your dedicated maids make your house spick and span? Once you try out these outstanding maid services, you'll never look back. Say no to exhausting chores and live life to the fullest with the help of Maid in Oahu!