Being environmentally friendly is becoming an important trait and more people are switching to a sustainable lifestyle. Coffee shops are using paper straws, people are buying reusable containers, and house cleaning services in Pearl City are working with chemical-free products. 
Although some people are skeptical about the potency of these products, maids frequently use them to refresh homes without the need for toxic chemicals. The best thing about eco-friendly cleaners is that they can easily be made at home, and this guide will show you a few DIY solutions and how they work in removing grime. Read on!
Are homemade cleaners effective?
This is the first question everybody asks when they first hear about DIY cleaners. Since they don't contain strong or abrasive chemicals, it's normal that they're not as strong as bleach or ammonia. But with the right combination and the ratio of the ingredients, it's incredible how many cheap, safe, and effective products you can make.
Homemade cleaners are not efficient in killing germs or disinfecting the surfaces but are powerful against any type of dirt. They are the safer choice because all of the ingredients are edible and won't damage the skin. However, you should be aware that not all DIY cleaners are good for all surfaces.
What is a good homemade cleaning solution?
Depending on the material that you want to tackle, some ingredients won't work as well as others. Here are a few easy recipes for homemade cleaners:
Window cleaner
½ cups white vinegar

2 cups water

¼ cup 70% rubbing alcohol
Spraying this mix on a window cleans it perfectly. To avoid nasty streaks, don't wash the windows on a hot or sunny day. When cleaning mirrors, apply the mixture on a cloth and wipe the surface.
Marble cleaner
1 cup of warm water

1 drop of dish soap
Although vinegar is used for most DIY cleaners, it's very harmful to any type of stone surface. It can destroy the protective enamel and make the rock degrade faster. This is why the best cleaning solution for marble and other stone countertops is plain dishwashing liquid. In case of stubborn stains, use a bit of baking soda and leave it for 10 mins.
Wood cleaner
1 pint of any mineral oil

2 teaspoons of lemon oil
The best solution for cleaning wood always contains some type of mineral oil, because it nourishes the wood and prolongs its durability. Mixing it with a bit of lemon oil turns it into a spray that effectively removes any type of dirt without doing any damage.
Stainless steel cleaner
There is no measure for this solution, as you can use as much as you want. The acid inside the vinegar is perfect for removing hard water spots and food stains. Since you shouldn't use bleach on stainless steel, vinegar is the best way to make your metal surfaces shine.
How do I make a multi-purpose cleaner?
If you're looking for a universal type of cleaner that you can keep in every room, then this recipe is for you:
1 teaspoon baking soda

16 ounces of water

A few drops of essential oils

¼ teaspoon of dish soap
You can use it for up to a week and it will effectively remove any type of food residue, dirt, or grime. It's also a powerful disinfectant, so you can use it for cleaning the bathroom as well.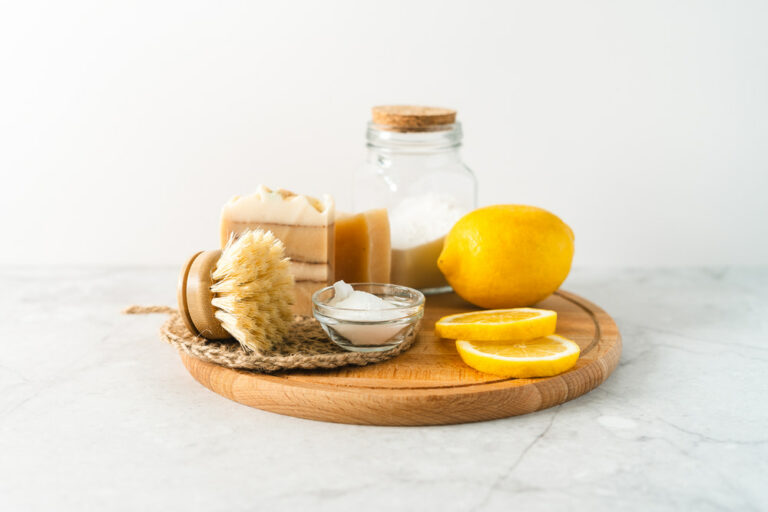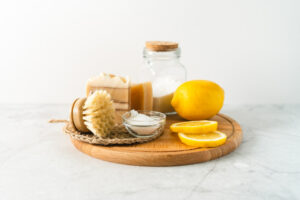 Where can I find reliable house cleaning services in Pearl City?
When thinking about cleaning products and the housework is exhausting and you're becoming overwhelmed, it's time to call Maid in Oahu! We work with experts who use eco-friendly products and have enough experience to tackle every spot and stain. 
Instead of wasting your time and energy cleaning, have a relaxing day off near the Makawao Forest Reserve with your loved ones and leave the cleaning to us! Contact us today!