Keeping a schedule is a great way to keep life in check. However, organizing work and hobbies while staying disciplined can be hard. But if efficiency and ease are key, there's no better way to go, especially when it comes to cleaning.
Having a cleaning schedule is just as helpful to keep your space nice and tidy. However daunting it might look at first, keeping at it is what really makes a huge difference.
Of course, life throws unexpected turns, so it's completely natural that you may lag behind your schedule from time to time. When you have no energy to clean, or you just want to spend time on something else, hiring house cleaning services near Ewa beach would be the best course of action.
To find out what your schedule should ideally look like, and how you can handle it with ease, read on.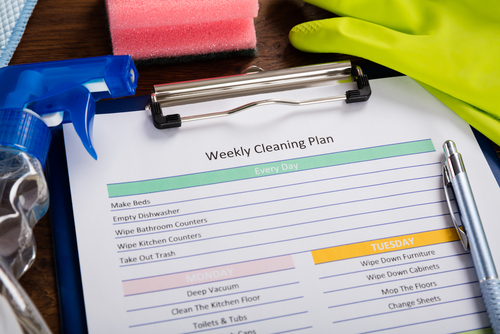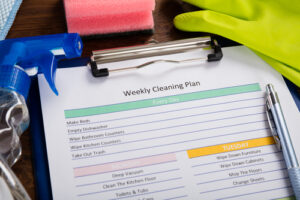 What is a good house cleaning schedule?
By including these tasks in your schedule, you can have your space consistently clean in no time. After a while, routine cleaning will become second nature.
Daily schedule
A good cleaning schedule should tackle a number of common everyday tasks we don't notice as much.
If you're wondering where to start with cleaning, follow these steps and enjoy more time to relax in your fresh home after a long day:
Make the beds
Put dirty clothes in a hamper
Put washed clothes in the dryer
Put clean and dry clothes away
Load the dishwasher (or wash the dishes)
Clean the countertops and the stove after each meal and usage
Clean the clutter
Wipe down sinks (this can be done weekly)
Take out the trash
Weekly schedule
Performing a weekly clean on weekends alone can be a tiring and time-consuming task. Instead, it should be broken up into a task-a-day throughout the week. If you don't have the time to handle them by yourself, teach the kids to clean and tell your partner to help around the house!
Making these tasks a habit for you and your housemates can be a lifesaver when it comes to having a visibly clean and tidy home:
Vacuum the whole house (this should be done more often if you have a pet)
Vacuum the furniture (more often if you have a pet)
Wash bed sheets
Clean the stove
Wipe dust
Clean the windows (this can also be done every other week depending on the season)
Ventilate your home to improve air quality
With the rise of the global pandemic, regular cleaning has become more important than ever, so performing some of these tasks more often is surely advisable if you want to keep your home virus-free.
How do you stick to a cleaning schedule?
While you might think that performing regular cleans already makes a good cleaning schedule, using a carefully devised checklist is the best way to ensure consistency and keep your home tidy.  Following a checklist helps you keep track of your tasks without having to remember them and it also makes organizing your time easier.
As we depend on our phones so much these days, using it to create a checklist will enable you to always see which tasks you need to complete even when you check the time. Setting a regular reminder is a great start!
The advantage of being disciplined while cleaning is that it can save you valuable time. Other than that, it gives you an idea of what works to keep you on schedule, which can also apply to other parts of life.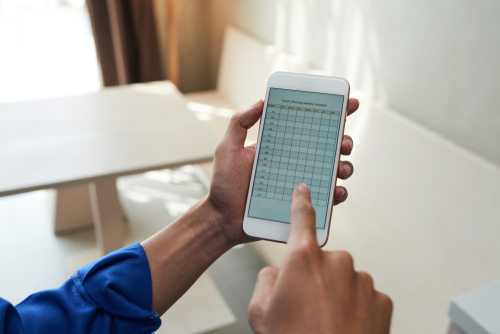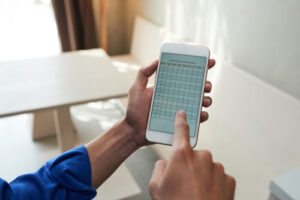 Where can I find expert house cleaning services near Ewa beach?
When your cleaning routine starts feeling like one, or life just doesn't allow you the time, you shouldn't be afraid to take some time off.
Maid in Oahu understands that everyone deserves a rest. We are here to handle cleaning in a professional, efficient manner making sure you feel at ease. Do you need an awesome one-time deep house clean? We've got your back!
Reach out, and use your valuable time to do something you actually enjoy. Take a stroll around Puʻuloa Neighborhood Park and rest your body and mind while we take care of the rest.
Call today!