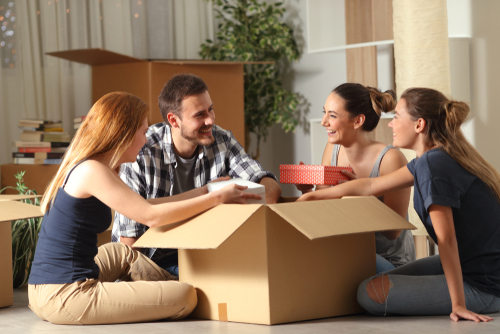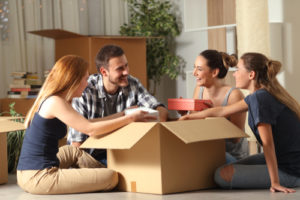 The decision to move into their first home is one of the most important breakthroughs in every young person's life. Whether you are renting or buying a house, moving in with a partner, roommate or on your own, this is a major step towards complete independence.
Organizing a move and taking care of a household by yourself means you'll be coming into your own. However, moving carries a host of pitfalls and difficulties, which you'll have to be ready to tackle.
In order to be well-prepared for all the potential traps that are coming ahead, read up on some amazing advice for moving out for the first time. Doing anything without previous first-hand experience is tough, so enlist all the help you can. For example, hire dependable moving services and book trustworthy move out cleaning in Ewa Beach.
Tips for Moving Out for the First Time
The perks you'll get after moving will outweigh all the adjustments you'll have to make initially and you'll see that moving is absolutely worth it! If you've got these tips nailed down, the question of how to decide whether a move would be a good change is super easy!
Sort out your finances
Make sure your budget can support moving out. You'll be paying the rent, bills and regular home maintenance from now on. Having steady income is a necessary step towards moving out. Write your future expenses down and double-check to see whether you'll be able to comfortably cover them each month.
Choose the new place carefully
House hunting can be daunting but if you do it with attention to detail, it will be rewarding in the end. Enquire about every nook and cranny of the new home before you seal the deal. Take your more experienced friends or older family members along to help with some advice.
Make a to-do list
Moving takes lots of planning so get to it as soon as possible. Figure out your packing arrangements, schedule the moving and cleaning services on time, etc. Also plan for the routines to adopt when you move, such as what cleaning tasks you will have to perform and how often, as well as how they will fit into your general schedule.
Hire dependable services
Adhere to all the guidelines of the Hawaii State Department of Health and stay on top of home cleanliness by booking the services of a reputable cleaning company. Expert maids will scrub your new home to perfection whenever you need it and get you rid of dangerous germs and allergens. They'll perform top-notch move out and move in cleaning alike. Also, think about giving a call to renowned moving services, which will handle your possessions with care and respect.
How to arrange for the finest move out cleaning in Ewa Beach?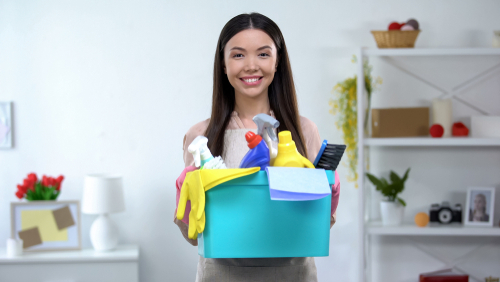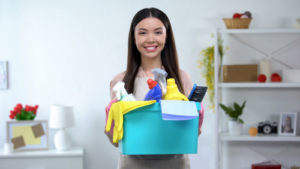 Moving into a new home is taxing because you need to divide your attention between a number of duties. If you have too much on your plate, let professionals take care of some of those responsibilities.
Maid in Oahu can match you with expert move in cleaning, as well as amazing move out cleaning services. The cleaning specialists we'll put you in touch with can also regularly come by your house after you've settled in and perform routine upkeep tasks.
While your outstanding cleaning pros look after the cleanliness, you can bask in the sun on One'U la Beach Park. Give yourself a chance to catch up on some much-needed rest and enjoy a spotless home all the same. Take pride in your lovely new home without putting in any effort!