When Hawaii's businesses reopen after the coronavirus pandemic subsides, taking proper care of office disinfection will be more important than ever. Wearing protective masks, limiting the number of patrons entering the stores and following a rigorous cleaning schedule will all be a normal part of doing business.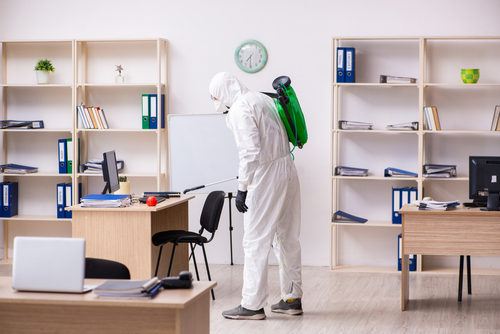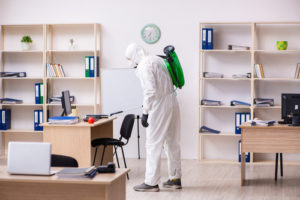 Keep up with the latest recommendations on how to perform thorough office disinfection so both your employees and your clients are protected. Once you get back to business, you can hire dependable disinfection services in Oahu to eliminate the health threats that may be lurking in your workspace. With a few simple steps, you can pave the way for business success.
What are recommendations on cleaning and disinfecting offices?
The research into the novel coronavirus shows that it can live on hard surfaces for days, which is why cleanliness in the office is especially important in the reopening period. Normal cleaning isn't enough to keep you safe, though. Disinfection is what actually kills pathogens, but only if it's done right. Find out how to return to business operations without risking your health:
Choose the right disinfectant: Your disinfectant needs to be strong enough and absolutely safe. The best way to ensure this is to use one of the disinfectants that are EPA-approved against COVID-19. 

Work out a foolproof cleaning schedule: It's your responsibility to continually keep the office germ-free. The only way to achieve this is to design a long-term cleaning and disinfection plan that works for your office space.

Let your staff know how to stay safe: Educate your employees on why personal hygiene is important in the office. Encourage social distancing, frequent hand washing and hand sanitising. Also, give your team information on

where people can get tested for COVID-19

if they feel unwell.

Reach out to professionals: Expert cleaners are trained to perform disinfection correctly, allowing for adequate dwell time. With experts by your side, you won't have to worry about missed spots or improper chemical use.
How many times should offices be cleaned or disinfected to prevent COVID-19?
All business owners should get their premises ready for the return to work, but how often should a commercial space be disinfected exactly? Since indoor spaces carry a high risk of contagion, office spaces should be disinfected as often as possible. Ideally, disinfectant should be applied to all surfaces daily, either before or after working hours. The virus is especially likely to be contracted from high-contact surfaces, such as door knobs, elevator buttons and light switches, so they should be paid close attention.
However, even the most diligent disinfection efforts will fail if not done accurately. For example, cleaners should begin from the cleaner rather than the dirtier area in order to prevent cross contamination. This is the reason why hiring skilled, professional cleaners is advisable.
Where can business owners get the best disinfection services in Oahu?
Let's continue working together to stop the spread of COVID-19. Hopefully, before you know it, you'll be able to throw a luau at the Polynesian Cultural Center and celebrate! Get your piece of mind in these dangerous times by booking the services of a reliable cleaning agency. A crew of expert disinfection technicians will know what products should be used to disinfect the office and how to do it so that you can conduct business safely.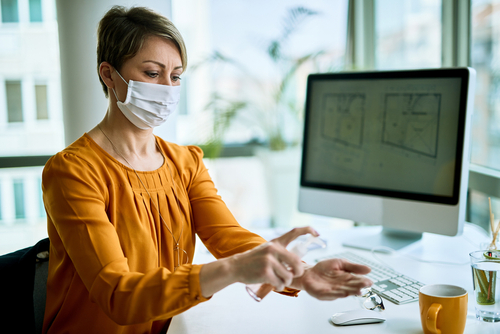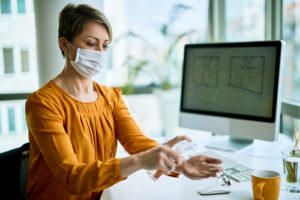 Maid in Oahu offers an unparalleled method of disinfection, which makes use of hospital-grade disinfectants in the safest, most effective way. We'll perform a check before and after to validate the success of the disinfection. Choose this eco-friendly technique to annihilate pathogens from your office space. When health is at stake, never settle for less!