It's hard to remain calm and collected when you're spread thin trying to organize your upcoming move. Your to-do list must be long, with all the packing, booking reliable moving services and dealing with last-minute preparations such as furnishing and decorating your new place. Besides all of these duties, you still have to go to work and take care of your family. So, who has time to clean the old house on top of it all?
Fortunately, a first-class move out cleaning service in Kapolei can help you reduce the stress caused by the move. You'll quickly realize that the advantages of booking move out cleaning are manifold, from saving time and energy for other responsibilities to enabling you to have a splendidly hygienic space to show to prospective buyers.
What are some reasons to hire a professional move out cleaning service?
Are you unsure about booking the services of expert move out cleaners? Hiring a trustworthy cleaning company has its definite perks, especially at a period of turmoil, such as when you're busy arranging for a move. Here are a few important reasons to consider:
You'll get the weight off your shoulders: You're probably fed up with the process of moving as it is, so doing chores is probably the last thing you need. Housework takes time and you're not likely to be able to clear your schedule for that long. Professional cleaning is a time-saver, so why not take advantage of such a simple hack?
You'll get the most detailed cleaning: Regardless of how well you've been maintaining the house, there are always some problem spots that get exposed when you pack up or move your furniture out. Professionals are trained and skilled at performing cleaning tasks to maximum effect. So, let them give the house a thorough, deep cleanse.
You'll impress potential buyers or meet lease agreement requirements: Dust and dirt can be a deal-breaker for buyers deciding to purchase a property. You want to show off your house in the best light and boost your chances of selling. If you've been renting, a perfectly tidied space will get you your deposit back and make the new tenants happy.
How hiring a move out cleaning service can make your life easier?
Aren't you relieved when you receive much-needed assistance from a competent, well-meaning helper? This is exactly how you'll feel when a leading expert in move out cleaning comes to your rescue. Any kind of help is welcome when you're in over your head trying to juggle a multitude of responsibilities.
With a dedicated maid tending to the mess instead of you, you will be better rested and more energized. You'll be ready to combat the many moving tasks, ranging from sorting through your belongings and packing them up to officially changing your address with the postal service.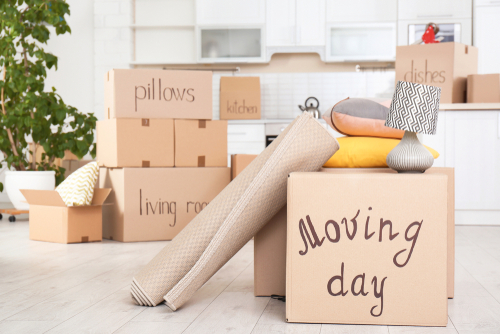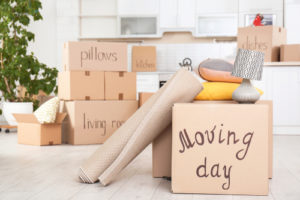 What is the most dependable move out cleaning service in Kapolei?
Have you ever heard of Maid in Oahu? We're an outstanding cleaning company that Kapolei locals can't do without. As our client, you can watch a great movie at Consolidated Theatres Kapolei without a care in the world, while your house gets the royal treatment. Have exceptional hygiene, keep your family healthy and marvel at the magnificent appearance of your residence!
Except for unparalleled move out cleaning, Maid in Oahu will tackle your move in cleaning masterfully and thoroughly, too. Along with other useful cleaning habits to form in a new house, think about hiring these dedicated cleaners to come by regularly. This way, your home will always look as amazing as it does now. Reach out to us today!