If you're moving into a new place soon, congratulations! Every move is a milestone and a start of the next stage of your life. Although you must be excited to embark on a new adventure, it is also understandable to feel apprehensive about the process of moving in and overwhelmed with all the responsibilities. 
For many, cleaning their home on top of unpacking and settling in is too much of a challenge. An effortless, straightforward way to get your new home to shine is to hire a superb move in cleaning service in Kapolei. Trustworthy cleaning pros can take the burden of cleaning off your hands by looking after the hygiene of your house regularly. With their help, you'll find it much easier to form new habits to make your house stay clean and minimize stress.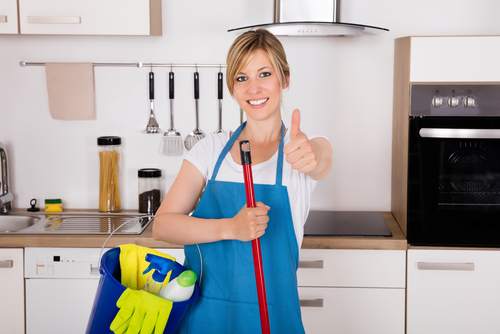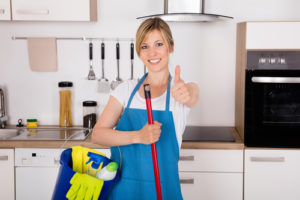 How to organize so your new home is always clean?
If, like many homeowners, you had trouble sticking to your cleaning schedule in your old place, moving house is the ideal opportunity to turn over a new leaf. Life can get in the way of cleaning but hygiene is paramount for keeping healthy and happy. For example, scrubbing your kitchen countertops to perfection is how you can successfully prevent food poisoning by E.coli. So, find out about some methods to apply in order to have a pristinely clean residence.
Designate a place for every item
This cleaning tip is probably one you've heard many times before. And that's because it works like a charm! Avoid having knick-knacks that lie around awkwardly, moving from one surface to the next but never getting put away. When everything has its place, clutter is easier to manage. Make sure every item is located where you need it and can reach it easily.
Have a plan and follow it
Design a schedule that you can realistically adhere to. Base it around your work and family commitments and make it work for you. While you should make a habit of doing a chore or two every day so they don't amount to a big load at the end of the week, you can set specific days for more in-depth cleaning of each room of the house.
Don't let the mess pile up
Don't leave for tomorrow what you can do today. Picking after yourself takes some willpower the first few times but when you realize how much easier it makes your life, this habit will become your second nature. Instead of spending your weekends taking care of the mess that's accumulated during the week, do a little bit of cleaning every day. It's less tiring, leaves you with more free time on the weekends and keeps the home spic and span!
Do several chores at the same time
Are you bothered by the fact that housework takes up too much of your time? Multitasking is a very underestimated skill, which can serve you well when tidying up. Sanitize your kitchen surfaces while the dishwasher is running a cycle. Wash the dishes you used for meal prep while the food is being cooked. Turn on the washing machine or dryer before you get your hands on another chore. This way, you can achieve more in the same amount of time.
What is the most trustworthy move in cleaning service in Kapolei?
Have you been dying to visit Wet'n'Wild Hawaii for some family fun but you can never find the time? Are you stuck at home doing repetitive housework instead of going out to de-stress? Luckily, Maid in Oahu provides top-quality cleaning services so you can have both a sparkling home and peace of mind.
You'll quickly realize why professional move out cleaning makes moving easier. Why waste precious energy scrubbing, sweeping and mopping when you can have a spotless home with some help from your committed maids? Join the long list of our loyal, satisfied customers – give us a call!