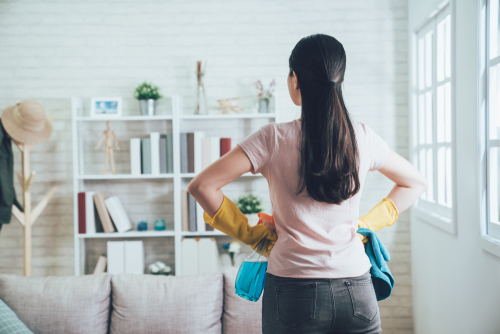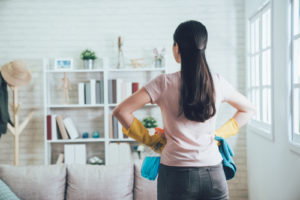 Everyone wants the best for their family, including a perfectly manicured and pristinely hygienic living space. But who can manage to maintain the cleanliness of their home when there's too little time and too many duties to attend to? Thanks to an excellent maid service in Kaneohe, you can now have it all at a fair price.
Consider some important things to know before hiring a maid service to make sure you get your money's worth when you book a cleaning. Opt for a reputable cleaning crew and enjoy a spotless home hassle-free!
How often do you need a house cleaning?
A common question new clients ask is how often they should make a cleaning appointment to keep their homes neat and tidy. You might also be wondering – does your house need weekly cleaning? The frequency of cleaning services varies significantly from one household to the next. Here are a few things that play into how often you'll contact your cleaning experts:
Home size: Understandably, the bigger the home, the more upkeep will need!
Family size: Families with children are more likely to require frequent cleaning. Medium-sized families commonly choose bi-monthly cleaning, but those with two, three or more small children usually opt for a weekly service.
Pets: If you've got a four-legged friend, staining and shedding hair might call for more maintenance.
Budget: Consider your budget when setting a cleaning schedule with a professional maid. Request a quote from your cleaner of choice and then decide.
Individual preferences: Some like performing the chores themselves throughout the month and only contact their cleaners monthly or once every few months for a deep clean.
Think about your needs carefully, get ready before the cleaning team arrives and talk to your trusted cleaners about your requirements. They will surely do their best to meet your demands.
What is the difference between a maid and a housekeeper?
The terms maid and housekeeper can be a source of confusion. These days, they are mostly used interchangeably. However, there might be a slight difference between the two.
A maid or cleaner is a qualified professional who usually takes care of light cleaning tasks, such as dusting, mopping, vacuuming, etc. On the other hand, a housekeeper is an expert who performs both cleaning and other quick repairs in the home. They may change light bulbs, restock toilet paper and kitchen towels and run errands.
What is light cleaning?
When looking into maid services, you will probably come across light cleaning as one of the services offered. Unlike deep cleaning, which is typically done more rarely and includes heavy-duty cleaning tasks, light cleaning involves routine, everyday duties, such as:
Dusting the furniture
Mopping the floors
Vacuuming the carpets
Cleaning the windows and mirrors
Disinfecting kitchen countertops and sink, to keep away from bacteria and viruses, as described by Foodsafety.gov
Sanitizing the bathroom
Light cleaning should be done regularly. If your house isn't a huge mess, light cleaning is the way to go!
What is the most reliable maid service in Kaneohe?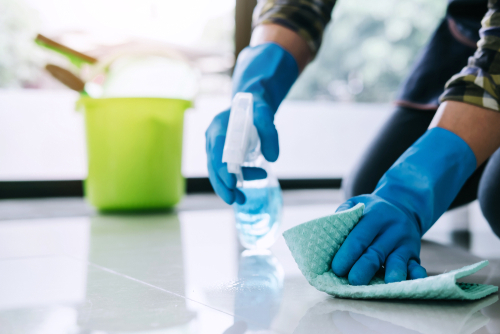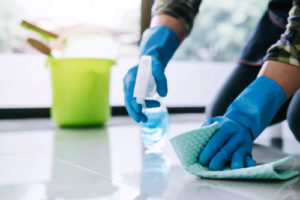 Do you need to get top-notch move out cleaning or a regular weekly clean? Turn to Maid in Oahu, a world-class cleaning company with stellar reviews by its many regular customers. We are a team of experienced professionals that Kaneohe locals swear by. Don't wait a minute longer to get a premium cleaning service like no other. Give us a call and book your expert cleaning appointment today!
Spend your time doing something worthwhile, such as hiking at Oneawa Hills. While you're getting some exercise in the fresh air, our outstanding cleaning specialists will thoroughly sanitize your residence, leaving no speck of dust behind. With Maid in Oahu, your home will be your castle!