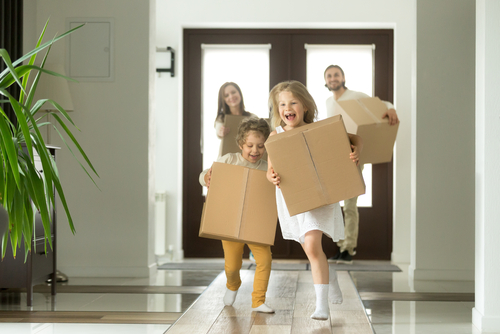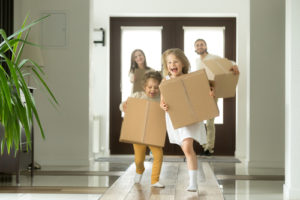 Are you getting ready to move house? If you find moving demanding and stress-inducing, you're not alone. From picking the perfect place to live to carefully packing your belongings, there really is a lot to worry about during a move. On top of that, you also have to take care of the cleanliness of both your old and your new home!
When the going gets tough, rely on outstanding move in cleaning in Kapolei to sweep your troubles away. Opt for the services of a renowned cleaning agency or do the cleaning yourself by following the best advice on move in cleaning. Turn a new leaf by moving into a superbly sparkling residence!
Should you clean a house before moving in?
It's always advisable to clean your new house before you settle in. Hygiene is the key factor in keeping your family healthy, so you can never be safe enough when it comes to eliminating dirt and germs. They could be hidden in hard to reach places, such as under and behind furniture.
If some construction work was done in the home, it's especially important to thoroughly remove the debris that was left behind. Meticulous cleaning means getting to each nook and cranny of the house. This way, you might discover a creaky floorboard or another item that needs fixing or changing. So, efficient cleaning will help you get a better idea of the little home repairs you should tend to.
If you're too busy packing for the move and would rather save time and energy, let someone else do the dirty work. Professional move in cleaning is worth the money because trained cleaners perform their duties carefully and diligently. You can have a pristine home effortlessly.
How do I clean my house before moving in?
You want to make sure all dirt left behind by previous occupants has been removed before your family's arrival. Here are a few tips on how to go about it:
Sanitize the bathroom: When you take a relaxing bubble bath in your new house, you don't want to be fretting about health hazards. Give it a good scrub before you soak in the bath.
Change the toilet seat: A toilet seat isn't a thing you'd like to share, so stay on the safe side by fitting a new one before moving in.
Clean kitchen surfaces and appliances: Since kitchen countertops and sinks are especially prone to germ accumulation, eliminate every trace of potentially harmful bacteria by scrubbing and disinfecting.
If you can't find the time to clean on your own, hire a competent pro to lend you a helping hand. Experienced cleaning specialists will know how to make your new house spick and span, as well as how to perform move out cleaning efficiently.
With cleaning out of the way, the only things left to do are to organize the move and learn how to change your address officially.
Where can I get the greatest move in cleaning in Kapolei?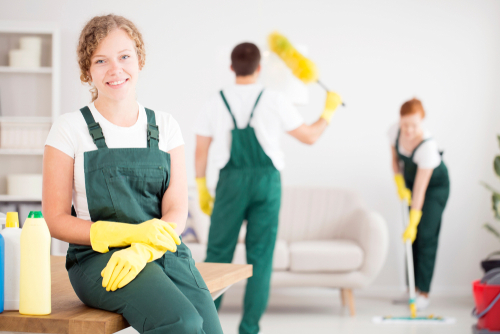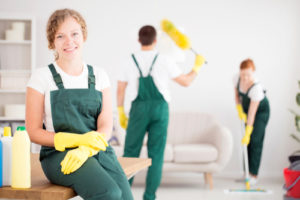 Are you exhausted from renovating your new place and packing for your move? Is cleaning your new home the last thing you need right now? Then turn to Maid In Oahu, a cleaning company that will put you in touch with the most skilled, most experienced cleaning experts in Kapolei. The quality of the services provided by these cleaning superstars will amaze you, whether you have the carpets cleaned when moving out or want your post-renovation mess tidied up. Your amazing cleaners will never disappoint!
Enjoy yourself at Koolina and get a well-deserved break from planning out your move. Your trustworthy cleaning crew will deal with any cleaning task you hire them for. There'll be no trace of dirt left once these experts have finished. Have your peace of mind with Maid In Oahu!