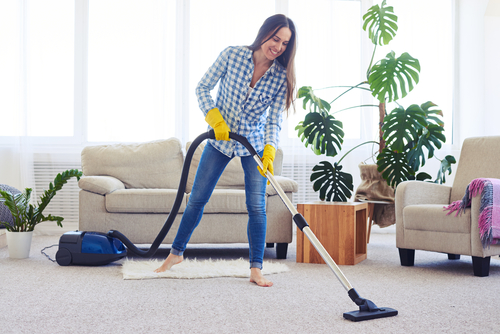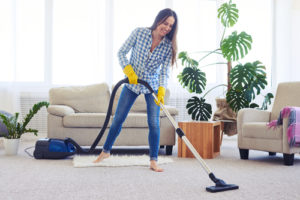 Everyone knows hygiene is the main prerequisite for good health, but keeping your home neat and tidy is far from easy. Coming from work only to find a mess you need to tend to can be frustrating. Who'd want to toil away at home when there are so many other things to dedicate your time to? Luckily, there's an easy fix for your problem – just ring up a trustworthy house cleaning service in Kaneohe.
Hard-working cleaning specialists will sanitize your space fully, with not a trace of dirt left. They'll also advise you on all cleaning-related subjects, such as what the frequency of house cleaning should be. Have both a sparkling residence and more time to spend on the things you really love. 
Should you clean your house every week?
This question is tricky to answer because not all areas of the home require the same frequency of cleaning. Some of the tasks that must be done weekly, or even more often, are those that might endanger the health of the family if neglected. These are food preparation surfaces, as well as the areas used for personal hygiene.
How often should a house be vacuumed?
Overall, it's advisable to vacuum the place once or twice a week, but it could be done more frequently in high-traffic parts of the house. If you have kids playing on the floor often, you should take extra care of vacuuming. The same thing goes if you have pets that shed hair all over the house.
Vacuuming is one of the tasks that fall under light cleaning that professional maids perform, so your cleaner will gladly do it for you.
How often should you clean everything in your house?
While there are no strict rules, it sure is advisable to clean the house as often as you can. There are certain rooms that require more TLC, while others don't require so much attention. Here is a general run-down of how frequently different cleaning tasks should be done:
Every day: Overall, your kitchen is the room of the house that needs most disinfection because

hygiene is the best prevention against foodborne diseases

. Make sure you wash the dishes and clean your sink and kitchen countertops daily. Another chore that needs to be done daily is making the bed. This will make an instant change to the look of your bedroom.

Once a week: Sanitizing the toilet is best done weekly, to avoid dangerous germs. Add a bit of dusting, vacuuming and mopping and you're almost done. Also, cover the bed with freshly washed bed sheets.

Once a month: Some things that should be done monthly are washing the windows and other glass surfaces, cleaning light fixtures, cleaning walls if there is some staining etc.

Once every six months: Cleaning the oven, as well as cleaning the fridge, can be done twice a year. You should find some time for deep carpet cleaning, too.
Cleaning is definitely time-consuming, so why not let a crew of amazing cleaning professionals take the work off your hands? When you hire your new expert maids, read up on etiquette rules when you hire a maid, so that you know how to handle working with a maid.
Where can I get the most efficient house cleaning service in Kaneohe?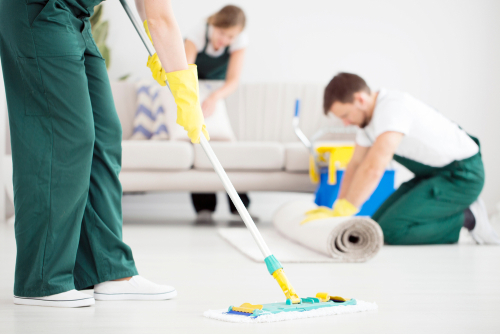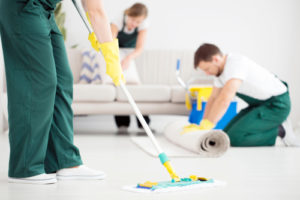 Are you looking for a reliable, efficient cleaning crew that will make your home spick and span while you enjoy the fresh air in Friendship Garden? Then we're right up your alley! Maid In Oahu performs a wide array of cleaning services masterfully. For example, if you're planning to move from a rental and worry your landlord will charge you to clean the place because it isn't looking presentable, contact us to deal with the issue at an affordable price. 
Call us and see for yourself why so many Kaneohe homeowners trust us with the cleanliness of their homes. If we take care of the maintenance of your space, your house will truly be your castle!