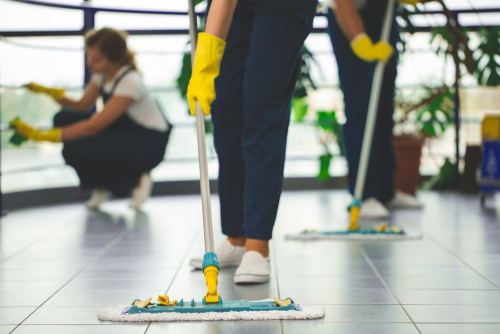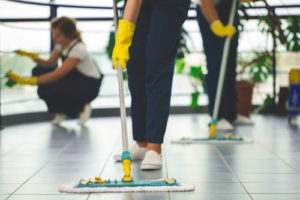 Renting a property can be fraught with difficulty with every step, from picking out a place you like and finding common ground with your landlord, to wondering how to go about rental apartment cleaning. Taking care of someone else's property is a tall order and it can be especially troublesome when you're moving out from a rental.
You want to leave the apartment perfectly clean but you have to worry about packing and furnishing your new place at the same time. If you've got too much on your plate and not nearly enough time for thorough cleaning, reach out to a reputable move out cleaning service in Kaneohe. Expert cleaners will tackle any cleaning task with ease and leave the rental looking better than ever!
How clean should an apartment be when you move out?
It's important to understand what exactly your landlord expects from you in terms of cleanliness.  Read through your lease to see what you're required to do and what fees you'll have to pay if you don't. In most cases, a light, regular clean won't do. Most landlords want their property to be pristine when they show new tenants around so hiring deep cleaning services might be your best choice.
What's considered normal wear and tear for rental?
When it comes to the maintenance of the rental, there are certain standards every landlord expects the tenants to live up to. On the other hand, there are bound to be normal signs of use that landlords will normally be OK with. Learn the difference between what's acceptable wear and tear and what isn't:
Carpets: The usual lifespan of a carpet is about 5 years, so a landlord should start thinking about replacing it if it's been that long. Other than that, mild discoloration and light wear are normally expected over the years.
Floors: Hardwood floors will gradually lose their shine, which is a common sign of use and age. However, they should stay in good enough shape for well over 20 years, with no holes or deep scratches. As for tile floors, dirty grout is easy to take care of, but if the tiles are chipped or missing, it's a different story.
Walls: On average, walls need a new coat of paint every 3 years. If they've become severely stained or scratched in a shorter time frame, the landlord would probably consider it the tenant's fault.
Countertops and other surfaces: If they're cracked, burnt or deeply scratched, it's usually due to the tenant's negligence. Some light staining can be attributed to normal wear.
To avoid uncomfortable conversations with your landlord and make sure you get your security deposit back, book the services of reputable professional cleaners. Follow the rules of cleaning etiquette when hiring a cleaning specialist so everything runs smoothly. Also, find out what difference there is between a housekeeper and a maid to know which one you need.
Can my landlord charge me for cleaning?
Some landlords will pull money out of your security deposit for professional cleaning when you decide to move out. Talk with your landlord about who covers the cost of move out cleaning. Also, they may want to charge you for every issue they spot, such as a broken window latch or a chipped countertop. Take care of these little problems on your own if you can! The U.S. Government's guide on housing gives good tips on moving, so check them out.
Where do I get an extraordinary move out cleaning service in Kaneohe?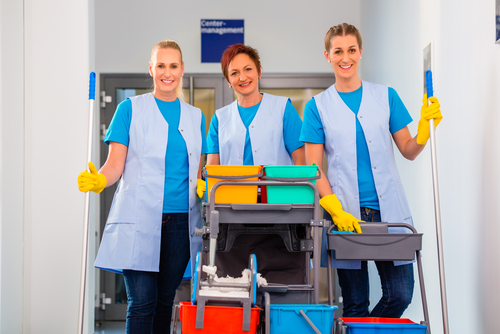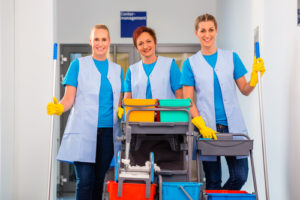 Are you exasperated with how often you should vacuum the floors? Do you want to stroll down Friendship Garden worry-free and take a well-deserved break from organizing your move? Then go ahead and enjoy yourself while competent house cleaners deal with the dirt!
At Maid In Oahu, we send out only the best trained, most hard-working cleaning pros. Our experts will visit you fully equipped and tackle any cleaning task you ask them to. Contact us today and let us help you out during your stressful move. You'll be dazzled with our first-class cleaning services!